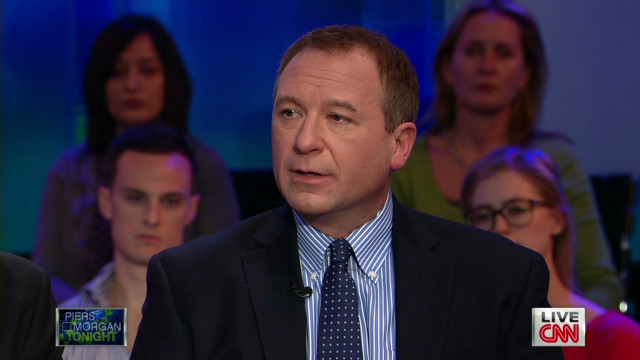 CNN
December 20th, 2012
Piers Morgan and Christiane Amanpour debate gun control with guests Steve Dulan and John R. Lott, Jr.
As part of a very special edition of "Piers Morgan Tonight," on Wednesday evening the program welcomed a live audience, as well as a handful of informed, invested and influential guests, to continue a conversation on guns in America.
In the aftermath of the unimaginable tragedy that left 20 children dead within the walls of Sandy Hook Elementary School, Piers Morgan invited both Steve Dulan and John Lott to share their perspective on the call for increased gun legislation.
A believer in the concept that firearms can promote safety, Dulan offered his perspective:
"I've had conversations with individuals who've saved lives with guns," said the Attorney for the Michigan Coalition of Responsible Gun Owners. "More than one of the folks who have come through my class have saved lives with guns, and in fact, semi-automatic guns. They have protected themselves, and their loved ones, so we look at it as guns save lives, also."
As the town hall style program continued, Lott – the author of "More Guns, Less Crime" – reengaged with Morgan on a debate they'd taken up on multiple occasions previously. Watch more here.