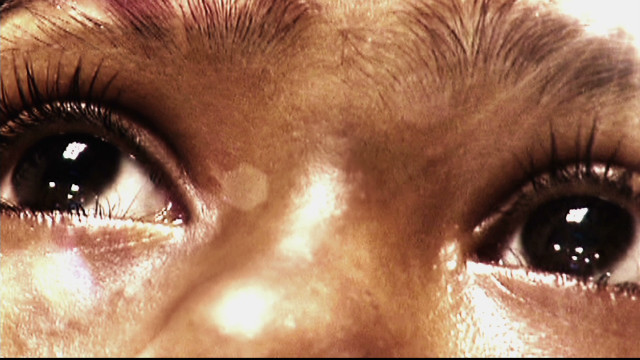 CNN Freedom Project
November 29th, 2012
CNN Freedom Project's 'Operation Hope' chronicles Bangladeshi boy's remarkable journey from horror to hope
Hour-long film reveals boy's recovery from a brutal attack when he refused to be coerced into begging – and how he was helped from a world away
A seven year old Bangladeshi boy was viciously attacked, castrated and left for dead, allegedly by a criminal gang in Dhaka after he refused to be forced into begging. The latest CNN Freedom Projectdocumentary, Operation Hope chronicles his remarkable journey to recovery against all the odds.   In 2011 CNN senior international correspondent Sara Sidner first reported about the brutal attack on the little boy.
American businessman Aram Kovach was so horrified and moved by the boy's plight when he saw the story on CNN that he offered to help finance a trip to the United States for medical treatment. The much needed reconstructive surgery was unavailable in Bangladesh so the boy – who we're calling Okkhoy, a Bengali name that means 'unbreakable' – was treated at no cost by doctors at the Johns Hopkins Children's Center in Baltimore, Maryland. Kovach, along with his wife Branka and business partner Tom Shaver, financed all other expenses including travel and accommodation for the boy and his father.
"Operation Hope tells a remarkable story, one of unthinkable suffering that ultimately ends with the triumph of the human spirit. This boy's courage in the face of adversity – and his bravery in facing up to his attackers – is extraordinary, and we were honored to have been able to document his journey through our CNN Freedom Project initiative," said Tony Maddox, executive vice president and managing director of CNN International.
Operation Hope records Okkhoy's long, complicated path to recovery from a life-threatening experience at a very tender age. While the doctors work towards Okkhoy's physical recovery, he and his family live in the shadow of fear – Okkhoy is the key witness against the criminal gang accused of leaving him for dead, so the whole family lives in the protective custody of an elite Bangladeshi paramilitary force called Rapid Action Battalion. Will this courageous little boy who already fought off death once, triumph again?
The Freedom Project blog offers resources encouraging viewers worldwide to take a stand against the organized trade in exploitation of children.
###