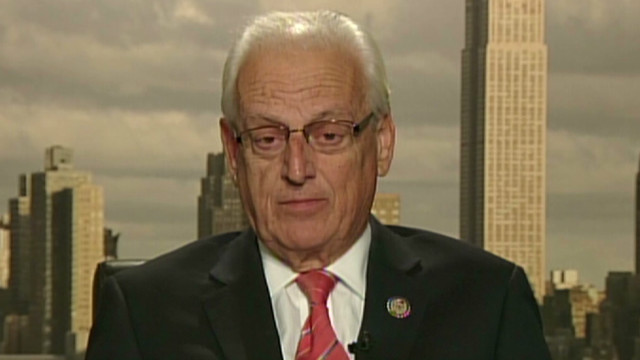 Starting Point
November 26th, 2012
Rep. Pascrell: Must raise rates; will not jeopardize entitlement benefits
House Budget Committee Member Rep. Bill Pascrell (D-NJ) says Democrats are willing to compromise to avoid fiscal cliff, but will not "jeopardize plan benefits for Social Security" or Medicare benefits. Pascrell says he's open to changing Medicare, limiting deductions and considering revenue options.
On Republicans breaking from Grover Norquist's Taxpayer Protection Pledge, Rep. Pascrell says, "The devil's in the details, as you well know. I'm glad that some Republicans … understand that the math doesn't just add up if you simply take revenue off the table. You can't do that."
Starting Point with Soledad O'Brien airs weekday mornings from 7-9a ET on CNN.