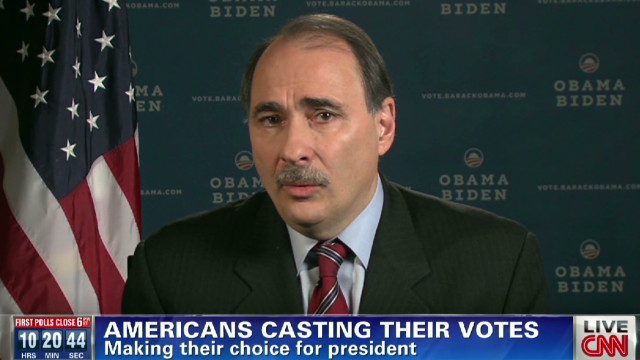 America's Choice 2012
November 6th, 2012
Axelrod: Jeep ad created "larger gulf of trust"
President Obama Campaign Senior Adviser David Axelrod discusses election day, the Ohio race, provisional votes and the impact of the auto bailout and Jeep advertisement.
Axelrod says, "An issue that's crystallized in the last few days, is this issue of the auto bailout, the auto intervention. The President stepped in, saved the auto industry. In Ohio, one in eight jobs flow from that auto industry. Governor Romney's opposition to that action as been an issue in the campaign. And then a late ad in that campaign that implied otherwise and suggested that somehow Jeep was moving jobs to China creating a real backlash in that state and I think that's going to come into play, as well."
He later adds, "What it did was create an even larger gulf of trust and trust is a big issue in this campaign, and particularly for these voters in Ohio for whom questions like the survival of the auto industry are very much questions about their family's economic well being."
Starting Point with Soledad O'Brien airs weekday mornings from 7-9a ET on CNN.