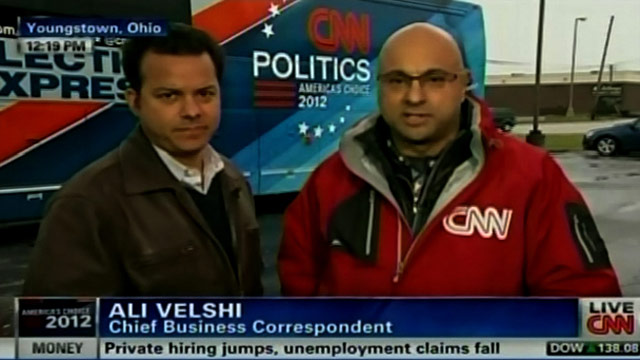 Sandy
November 1st, 2012
Campaigns & CNN Newsroom target Ohio
The campaigns and CNN Newsroom are targeting Ohio… CNN Newsroom is broadcasting 3 hours from the swing state on Friday, Nov. 2:
9-10amE: Ali Velshi (@alivelshi) will anchor from the CNN Election Express in Ohio.  Christine Romans (@christineromans) will join him from New York.  They will report on the release of the end of the month numbers, the election and the impact of superstorm Sandy. CNN International will simulcast from 8-10amE, including this broadcast, reaching a world-wide audience.

2-4pmE: Don Lemon (@donlemoncnn) anchors from Ohio, in the final days leading up to the election.