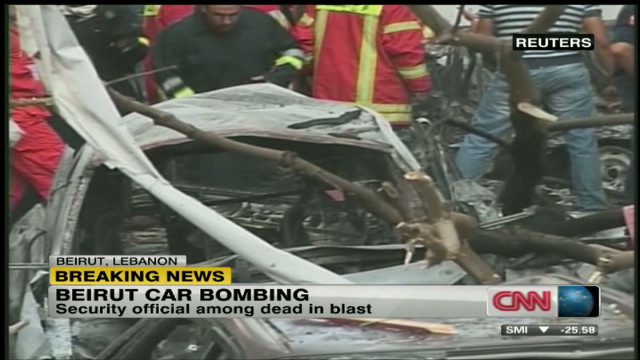 Connect the World
October 19th, 2012
Saad Hariri speaks to CNN about Beirut car bombing
On Friday's edition of Connect the World on CNN International, former Lebanese Prime Minister Saad Hariri speaks out on the car bombing that killed Brig. Gen. Wissam al-Hassan, a top Lebanese intelligence official known for his anti-Syrian stance, in Beirut.
"Obviously the regime in Syria will not stop at anything but to achieve his livelihood and as a political enemy for him," says Hariri. "We have always thought Bashar al-Assad has killed Rafik Hariri and today he has also killed Wissam al-Hassan."
Read more about Friday's car bombing in Beirut here.