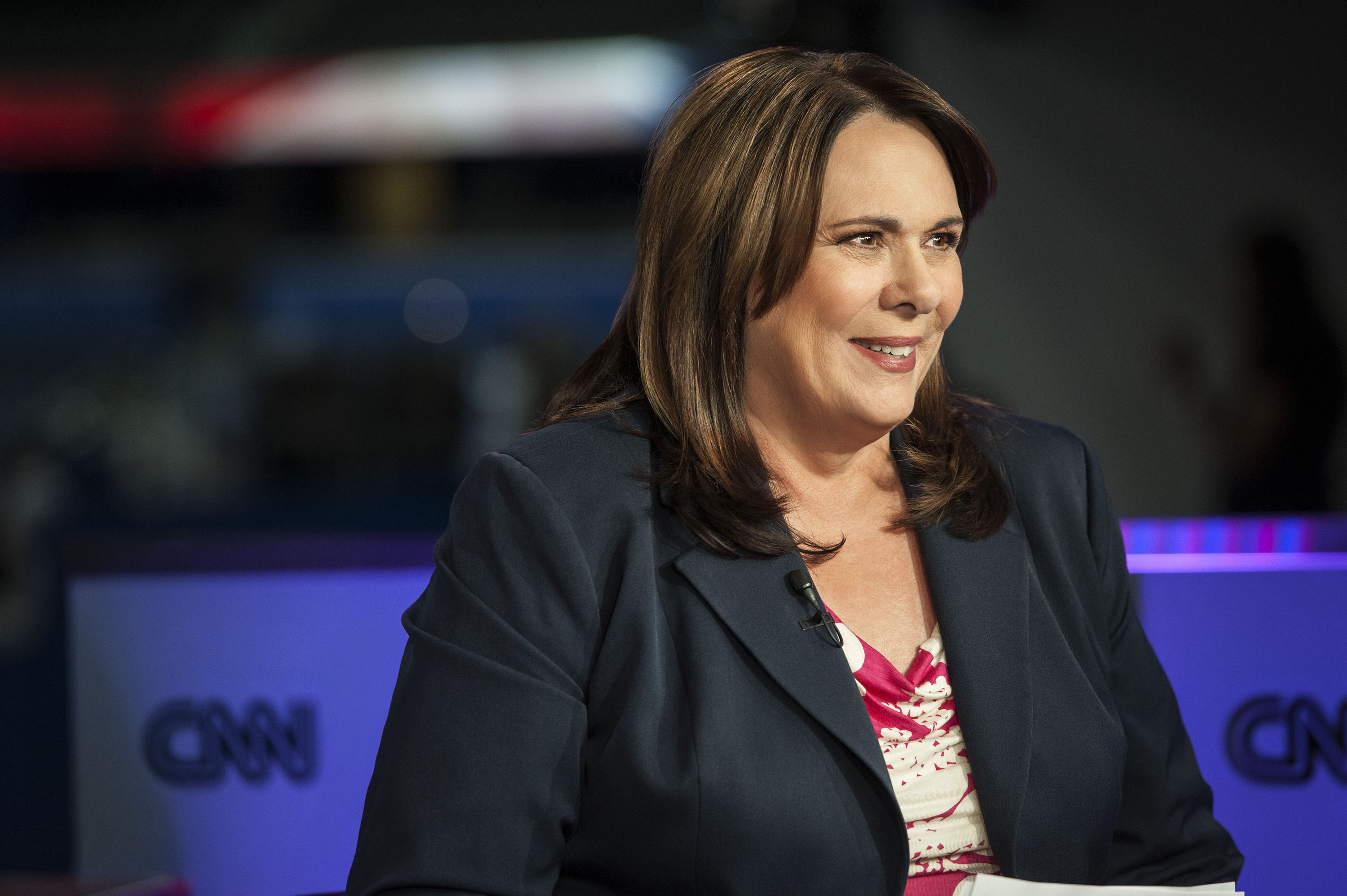 John King
October 16th, 2012
Coverage Plans for Tonight's Presidential Town Hall Debate moderated by CNN's Candy Crowley
CNN anchor and chief political correspondent Candy Crowley will moderate Tuesday the second presidential debate between President Barack Obama and Republican presidential nominee Mitt Romney. The network's special debate coverage will begin at 7 p.m. with Wolf Blitzer, Anderson Cooper and John King in Washington, Soledad O'Brien, Jessica Yellin and Dana Bash inside the debate hall and Erin Burnett in Ohio, where she will be joined by a group of undecided voters.
On hand throughout the evening's coverage to provide expert analysis will be chief political analyst Gloria Borger and senior political analyst David Gergen, as well as Alex Castellanos, Ari Fleischer, Van Jones and Dee Dee Myers.
Prior to the start of the debate, the network will unveil:
Coverage during the presidential debate will include:
Real-time feedback from CNN's focus group at Ohio State University in Columbus, Ohio.
A running time clock that tracks each candidate's speaking time and the time spent on major issues at the end of the debate.
Post-debate coverage will feature:
Political fact checks from the "reality check" team of anchor John Berman and correspondent Tom Foreman from the network's virtual studio.
A CNN/ORC International poll of viewers across the country who watched the debate.
Reporting from the debate site at Hofstra University will be:
Chief White House correspondent Jessica Yellin and national political correspondent Jim Acosta will report from the debate and bring viewers instant reaction from the Spin Room upon conclusion of the debate.
White House correspondents Brianna Keilar and Dan Lothian will report from the debate site leading up to the evening's face-off.
Political director Mark Preston, political editor Paul Steinhauser and political reporter Peter Hamby.
Where to watch:
CNN will air special coverage of the debate beginning at 7 p.m. ET. The 90-minute debate will air live beginning at 9 p.m. and will replay at 12:30am. The debate will again air in its entirety beginning at noon on Wednesday, Oct. 17.
Starting at 7P, CNN will live stream the network's TV coverage and debate-related programming to CNN.com/Debates and through CNN's apps for iPhone and iPad. Using new clip-and-share technology, CNN.com users can capture and edit their favorite debate moments directly from CNN's live broadcast and share their videos on Facebook and Twitter.