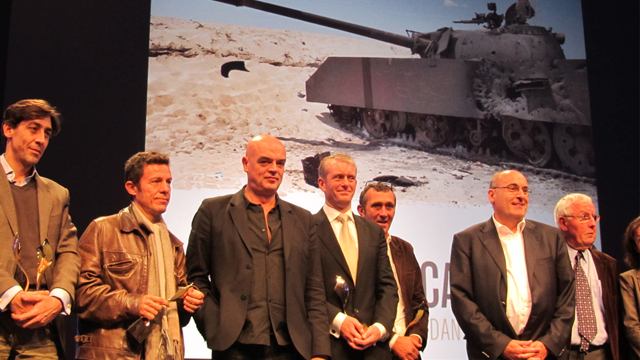 Nic Robertson
October 14th, 2012
CNN's Nic Robertson wins Prix Bayeux war correspondents TV award
CNN's Senior International Correspondent Nic Robertson has won the Prix Bayeux Television Award for his powerful story 'Syria: Frontline Town – Zabadani'  filmed in January this year. Robertson received the prestigious award at the Awards Ceremony on Saturday evening.
The judges praised the piece for the rare perspective it gave, telling the conflict from both sides of the front line following Arab League monitors on their hazardous duty.
"We are so proud of Nic. He epitomizes all that is great about CNN. We want to thank the Prix Bayeux committee for their recognition of his truly outstanding work," said Tony Maddox, Managing Director for CNN International.
"I am deeply honored to be receiving this most prestigious award and joining such an illustrious and respected group of colleagues and past winners," said Robertson.
"Television is about team work and with cameraman/editor Khalil Abdallah and producer Tommy Evans on this story I was privileged to work with some of the finest, it is the unsung heroes like them and others who allow reporters like me to get the story out."
Revisit some of Nic's award winning reporting from Zabadani at http://edition.cnn.com/2012/01/15/world/meast/syria-unrest/index.html and http://edition.cnn.com/video/?/video/world/2012/01/15/beeper-robertson-monitors-syrian-violence.cnn