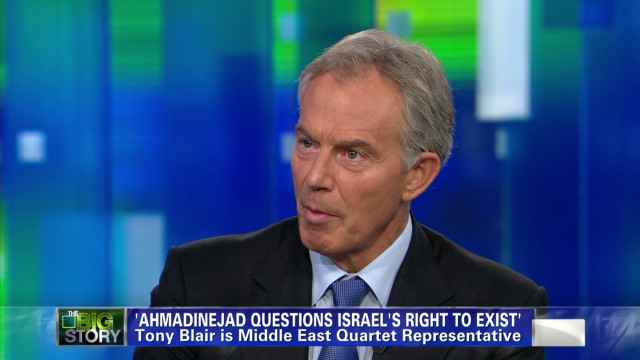 CNN
September 27th, 2012
Piers Morgan Tonight: Tony Blair on unrest with Iran and Israel
Tonight at 9pm Piers Morgan sits down with former British Prime Minister Tony Blair for a face to face primetime interview.
On the heels of host Piers Morgan's recent interview with Iranian President Mahmoud Ahmadinejad, the host asks Blair about potential military attack in the Middle East:
"Do you believe Israel is genuinely planning to do some kind of preemptive strike based on the rhetoric we're now hearing?," Morgan asks his guest.
"Is it actually determined that Iran should not acquire nuclear weapons capability?," Blair answers Morgan's question with one of his own. "Yes.  How they prevent that is another matter. But I mean, it is clear that Iran continues to work towards getting that capability." Watch more here.