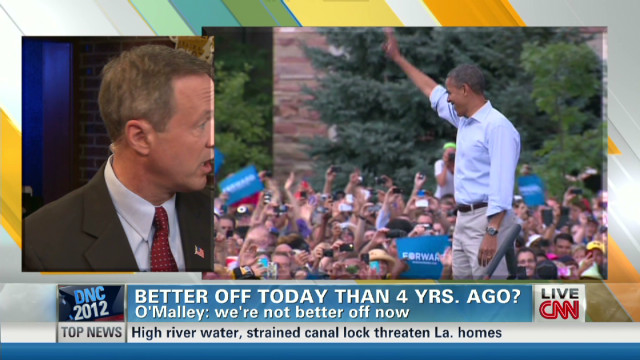 Starting Point
September 3rd, 2012
Gov. O'Malley (D-MD) clarifies: US is clearly better off, but has not fully recovered from "Bush recession"
One day after he said that the United States is not better off than it was four years ago, Governor Martin O'Malley (D-MD) tells CNN's Soledad O'Brien that the country is doing better, but still needs progress.
Gov. O'Malley says, "[The United States is] clearly better off as a country because we are now creating jobs rather than losing them. But Soledad, we have not recovered all that we lost in the Bush recession. That's why we need to continue to move forward."
Starting Point with Soledad O'Brien airs weekday mornings from 7-9am ET on CNN.