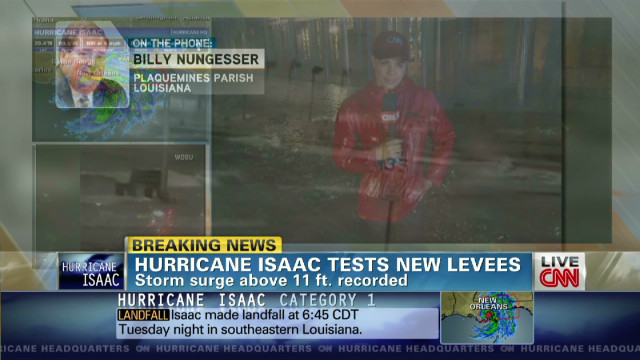 CNN
August 29th, 2012
Plaquemines Parish Pres.: Isaac is flooding some areas more than Katrina
Plaquemines Parish President Billy Nungusser gives updates on Hurricane Isaac's impact on his Parish in Louisiana.
Nungesser says, "Those levees, we were raising them every year for the last several years with parish money. We know we had a potential storm surge of nine to 12 feet. We had an eight foot levee. We knew this was going to be a challenge and this storm was not a category 1. This thing delivered a punch and we saw water come over those levees more than Gustav and Ike. And it continues to flow. Wood lawn is an area on the east bank that has never had water. Not even Katrina flooded that area. The highest area on the east along the Mississippi River, there's 5 feet of water at the Woodlawn building for this storm. This storm continues to pump water into that area like we've never seen before."
Starting Point with Soledad O'Brien airs weekday mornings from 7-9am ET on CNN.