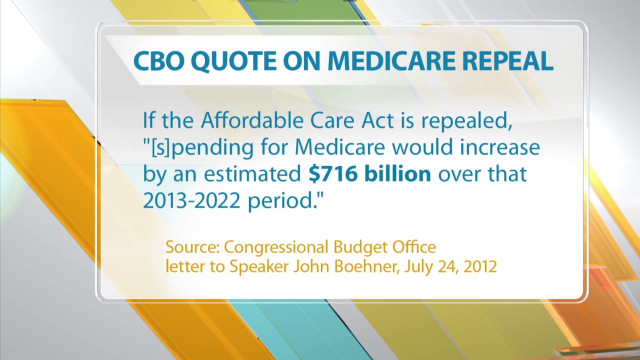 Starting Point
August 15th, 2012
Soledad O'Brien fact checks $700+ billion Medicare cut claim
After former Governor and Romney Senior Advisor John Sununu stated yesterday on Starting Point that the Affordable Care Act would cut $700+ billion out of Medicare, CNN Anchor Soledad O'Brien decided to do a fact check on this claim, repeated by others including RNC Chairman Reince Priebus, Romney Senior Advisor Barbara Comstock and 2012 GOP presidential candidate Mitt Romney himself.
Here's what she found.
Starting Point with Soledad O'Brien airs weekday mornings from 7-9am ET on CNN.