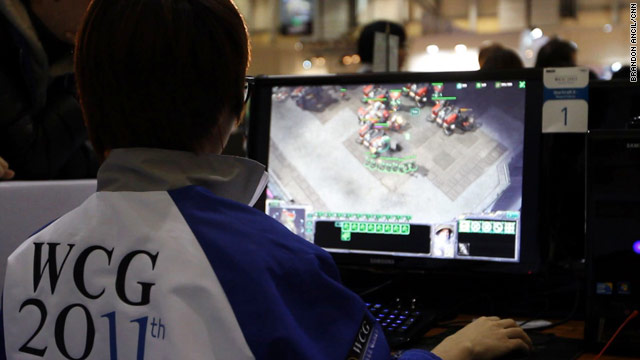 CNN Tech
August 6th, 2012
CNN Digital 'pushes play' on Gaming Reality series
CNN Digital has rolled out a 5-part series called Gaming Reality.  The series focuses on how virtual gaming infiltrates, impacts and changes our lives in the real world.
Each story in the series profiles an aspect of how gaming impacts our day-to-day lives, presented in a game-like design using video, photo and text.  In the first story, CNN's John Sutter and Brandon Ancil visited South Korea, the world's most wired society, to gain an on-the-ground, first-hand understanding what makes a South Korean gaming champion and the sources of gaming addiction.
Other parts of the series include a profile of a school in New York, where the curriculum is entirely based on gaming, a look at the use of gaming to solve the mysteries of science and to address societal issues such as obesity and incarceration.   
Gaming Reality examines the power of gaming, which can either be used for groundbreaking, scientific breakthroughs or kick start an unhealthy, life-altering addiction.
###