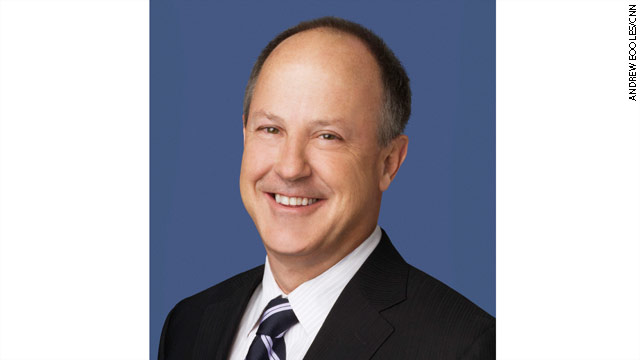 CNN
July 27th, 2012
CNN Worldwide President Jim Walton announces he is stepping down at the end of the year
Jim Walton told the CNN organization today that he will step down as president of CNN Worldwide at the end of this year.  He will continue in his current role until that time.  Jim's decision has the support and respect of Turner Broadcasting CEO Phil Kent.  Phil will lead the search for Jim's successor. 
Employee note from Jim Walton is below as well as statements from Phil Kent and Jeff Bewkes.
Jim Walton note to staff:
After more than 30 years at this company and nearly 10 years as the leader of this great news organization, I have decided to leave my role at CNN on December 31, 2012. 
For some time, I've been talking with Phil Kent about wanting to make a change, and he supports my decision. I've told Phil that I will cooperate with any transition timeline that he and Time Warner want to implement.  Phil requested that I work out the year and be available after that if needed, which I've agreed to do. 
I am proud of what we have accomplished together over these last 10 years – innovative programming, the development of great talent in front of and behind the cameras, expansion in digital and mobile, significant investment and expansion in international coverage, financial success and, most importantly, great and trusted journalism.  Thank you for the role you have played in our successes.
CNN needs new thinking.  That starts with a new leader who brings a different perspective, different experiences and a new plan, one who will build on our great foundation and will commit to seeing it through.  And I'm ready for a change.  I have interests to explore and I want to give myself time to do it.
The next few months will be filled with election news and other important events that will require all of our focus to report the news with the quality and expertise the world expects of CNN.  I look forward to working alongside each of you, as I have over the past 30-plus years, to do just that.
Jim  
 Phil Kent quote:
Jim is the leader we all aspire to be: Smart and steady, tough and fair, business-savvy and respected by his team, and with a track record of great judgment when it matters most.  His vision has modernized and globalized our legacy news brand, enhanced CNN's journalistic standing, positioned it at the forefront of multi-platform branded news content and challenged the organization to think bigger, reach further and do better.  I am honored to work alongside him and proud to call him my friend.
Phil Kent
Chairman and CEO, Turner Broadcasting System, Inc.
Jeff Bewkes quote:
When Jim Walton assumed the presidency of CNN in 2003, it was underperforming and earnings were in serious decline.  Since then, he and CNN have tripled earnings, doubled margin and delivered annual growth of 15 percent.  In his nearly 31 years of uninterrupted and distinguished service to CNN, Jim has been instrumental in growing the business into the financial powerhouse it has become, while establishing the brand as the worldwide leader for television news.  I respect him personally and professionally and support the decision he and Phil Kent have reached.
Jeff Bewkes
Chairman and CEO, Time Warner Inc.