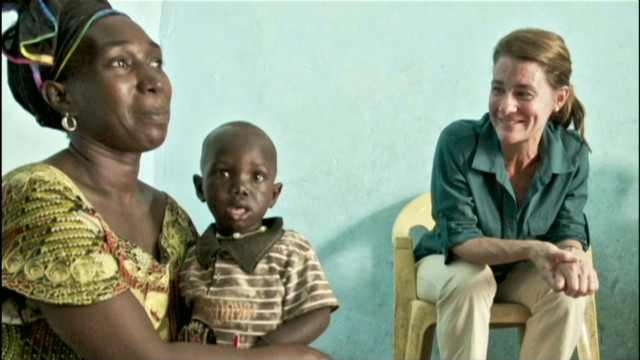 Amanpour
July 12th, 2012
Melinda Gates: "We will save the lives of 3 million babies over the next eight years…avert 50 million abortions…"
For the Wednesday, July 11th edition of Amanpour, host Christiane Amanpour interviewed Melinda Gates, co-chair of The Bill and Melinda Gates Foundation, and Jane Otai senior community advisor for Kenya Urban Reproductive, from the London Summit on Family Planning.  Gates relates the implementation of family planning as key to women and families lifting themselves out of poverty and the education of children.
The full transcript of this interview is available here:  AMANPOUR transcript – July 11.
Amanpour airs weekdays on CNN International at 3:00pm with a replay at 5:00pm Eastern in the U.S.  In Europe, Amanpour airs on CNN Internatioanl at 21:00 CET, with a replay at 23:00 CET.
###