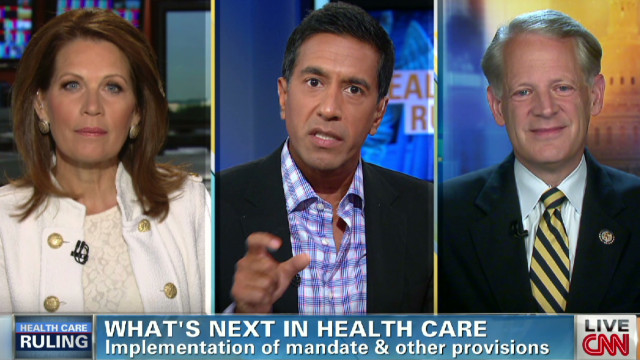 Starting Point
June 29th, 2012
Rep. Bachmann clashes with Rep. Israel and Gov. Markell about the implications of the health care law
On Starting Point this morning, Rep. Michele Bachmann participates in a contentious debate with Rep. Steve Israel and Gov. Jack Markell about the merits of President Obama's health care legislation.
The three legislators clash on a range of issues related to the political and economic implications of the implementation of the Affordable Care Act, ranging from the impact on American businesses to the way that the law will affect health care costs.
Dr. Sanjay Gupta joins in on the discussion as well, breaking down research about health care premiums and insurance exchanges.