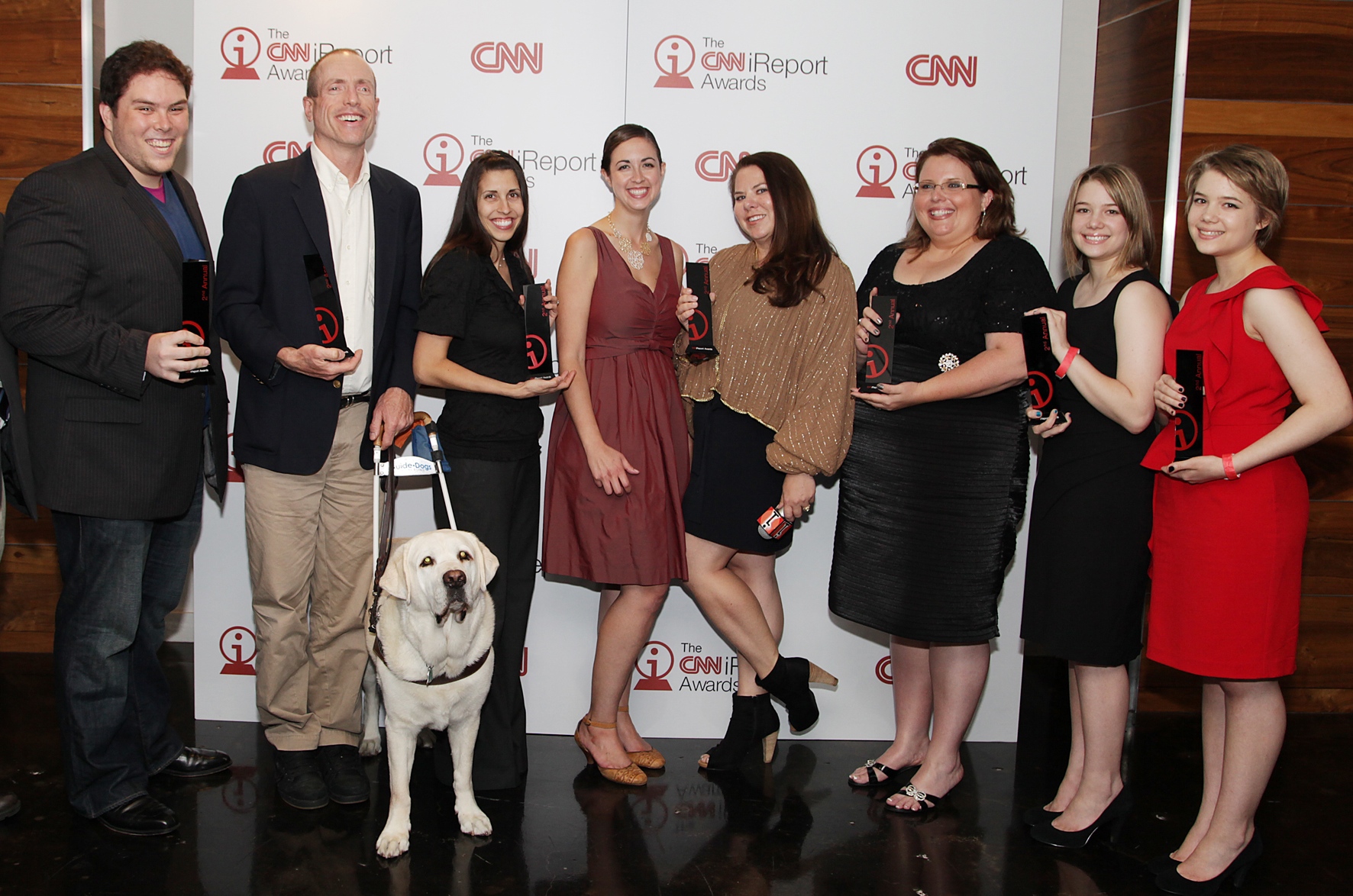 Awards
June 24th, 2012
CNN Reveals the Recipients of the Second Annual CNN iReport Awards
CNN iReport revealed the recipients of the second annual iReport Awards last night during an awards presentation.
iReport, the network's global participatory news community, with more than one million contributors, held weekend-long festivities at the network's world headquarters during the first-ever iReport Awards Weekend in Atlanta, GA June 22-24.
The awards ceremony was hosted by Michael Holmes, anchor and correspondent for CNN International.
The award recipients are as follows:
Original Reporting:
Roseann Dennery – Return to South Sudan
Compelling Imagery:
Anna & Rachel Otto – Occupy Wall Street, Day 23
Commentary:
Melissa Fazli – Ode to Borders
Personal Story:
Kurt Weston – From Blind Vision to Vision Beyond Sight
Interview:
Jason Seher – Wisconsin Protests
Community Choice:
Chris Morrow – Michelle 'Bombshell' McGee
iReport Spirit Honorees:
Jerry Gonzales
Egberto Willies
Matt Sky
Veronica Mendoza
Marie Sager
A diverse panel of judges comprised of innovators and trailblazers in participatory storytelling and journalism selected the recipients. This year's roster of judges included Andrea Allen, director of production & community at Vimeo; Brooke Baldwin, anchor of CNN Newsroom; Burt Herman, co-founder of Storify; Solana Larsen, managing editor, Global Voices; Vadim Lavrusik, journalist program manager, Facebook; Issa Rae, producer, director and writer, The Mis-Adventures of Awkward Black Girl; Nic Robertson, award-winning journalist and senior correspondent for CNN International.