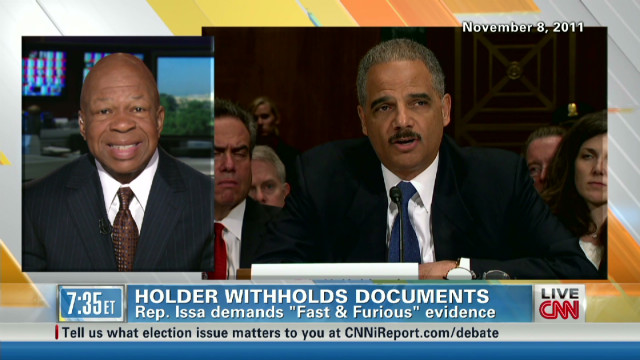 Starting Point
June 20th, 2012
Rep. Cummings: Holder contempt hearing likely, vote will be on party lines; effort 'to embarrass the President'
Rep. Elijah Cummings (D-MD) opens up to CNN anchor Soledad O'Brien about Attorney General Eric Holder and the Fast & Furious program on Starting Point.
When O'Brien asks how likely a contempt hearing will be if Holder does not present requested documents by 10am ET, Rep. Cummings says, "That's quite likely, and I expect that it will come to a vote. I expect that it will be a vote on party lines…. And I still believe that this is an effort to try to embarrass the President."
Starting Point with Soledad O'Brien airs weekday mornings from 7-9am ET on CNN.