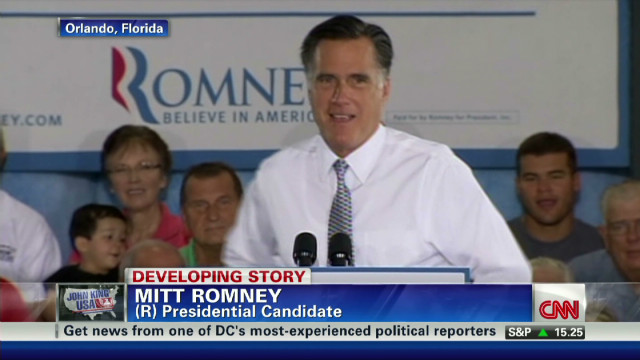 CNN
June 12th, 2012
Santorum: "I trust him [Mitt Romney] more than I do Barack Obama."
CNN's John King and Rick Santorum discussed the 2012 election and the health care reform law proposed by Pres. Obama. A highlight from this interview is after the jump.
Please credit all usage of the interview to CNN's John King, USA

Highlight from Interview
THIS IS A RUSH FDCH TRANSCRIPT. THIS COPY MAY NOT BE IN ITS FINAL FORM AND MAY BE UPDATED
KING:  Do you trust him now, Senator?
SANTORUM:  Well, I trust him more than I do Barack Obama.  This election is about a choice.  It is a choice of someone who has steadfastly supported government intervention in health care and frankly a whole host of other areas, which is one of the reasons our economy is struggling as much as it is, versus Governor Romney, who has said, as he said in his speech today in Florida, that he will repeal "Obama-care" and he will replace it with a free market system.
And I've looked at Governor Romney's plan.  And, you know, I support most of the tenets of that plan.  And as you know, I am going to stay active and involved in politics.  We've started an organization called patriotvoices.com.  And we are going to make sure those politicians who go out and say they're going to do things are going to be held with their feet to the fire.
And we'll do that not just with Governor Romney, but with all candidates across this country who are campaigning and asking for conservative votes.
###