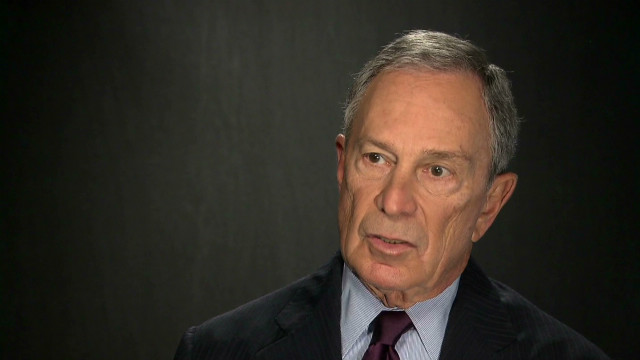 CNN International
June 6th, 2012
Fareed Zakaria Debriefs Immigration in Primetime Political Special
Global Lessons: The GPS Road Map for Making Immigration Work debuts Sunday, June 10, 8:00pm ET & PT
The provocative topic of U.S. immigration policy is the focus of the second election year special hosted by CNN's and TIME's Fareed Zakaria for CNN/U.S. and CNN International.  Zakaria examines immigration policies in Japan, Europe, and Canada – and explores what we can learn from each.  Two American thought leaders on immigration politics and policy – New York City Mayor Michael Bloomberg (I-NY), and Kansas Secretary of State Kris Kobach (R-KS) – discuss their proposals for America's immigration policy challenges.
Global Lessons: The GPS Road Map for Making Immigration Work debuts Sunday, June 10 at 8:00pm and 11:00pm ET & PT on CNN/U.S.  The themes in this special are further explored in Zakaria's regular column for TIME that will appear in the issue hitting newsstands on Friday, June 8.  
Zakaria begins by taking viewers to Japan, a nation with a shrinking and aging population – and one of the world's most restrictive immigration policies.  Author and Economist editor Robert Guest (Borderless Economics, 2011), describes Japan's extraordinarily strict immigration policy and its voluntary deportation program for foreign-born workers – a reversal of a 1990s repatriation policy for ethnic Japanese born in Brazil.  Japan maintains a strong national cultural identity: less than two percent of their population is foreign-born, much less than the thirteen percent of foreign-born residents in the United States.  Japan's government incentives to families to have more children have not proven successful.  Zakaria points out that nationalism has come at an economic cost to Japan: a shrinking economy and an aging population that is less innovative and productive than it would be with a younger workforce.
Zakaria then turns to Germany and Canada for additional global lessons from immigration policies that appear to be working – and those that do not.  Germany's Turkish minority and other ethnic minorities in European countries have experienced tense relationships with EU and country government authorities.  Recent economic crises have fanned the rise of nationalist political parties which advocate more restrictions on immigration.  Canada, on the other hand, encourages high-skilled foreign-born worker relocation and has focused on offering cultural training programs for its skilled foreign-born workers.
Zakaria points out that 73 percent of Americans feel the federal government is doing a poor job of managing immigration.  Opponents to more immigration feel foreign workers take jobs that could employ Americans, the growth in population of immigrants threatens America's national identity, and specifically that illegal immigrants unfairly use health, welfare, and civic services that they do not pay for.  Advocates for more immigration point out that foreign-born students account for more than half of advanced technical degrees in the sciences, and American companies lose access to highly-trained workers when those graduates leave the U.S. after receiving their degrees.
As a result, a lot of that "brain drain" ends up in Canada, where high-skilled workers unable to get American visas are encouraged to work, start companies, and pay taxes, according to New York City Mayor Bloomberg.  Zakaria points out that the current cap on H-1B visas for high-skilled workers who wish to emigrate to the U.S. is 85,000 per annum – a figure that is less than half it was just a decade ago.  And, more than 200 of the Fortune 500 companies in America were founded by immigrants or the children of immigrants.  Bloomberg says a failure of leadership in Washington is to blame for American immigration policies that he describes as approaching "national suicide."  "[U.S. immigration policy] is the biggest economic issue facing this country," says Bloomberg.
The largest obstacle to immigration reform in Congress, says Zakaria, is illegal immigration.  Kris Kobach, Kansas Secretary of State, immigration law professor, and key contributor to the Arizona immigration legislation (SB 1070) currently making its way through the U.S. Supreme Court, says, immigration reform measures proposed at the federal level are unfair, saying "the employer gets the benefit by exploiting illegal aliens, but we, the tax payers, are left holding the bill, by paying all these costs."
Allie Devine, an attorney and a former Republican state agriculture secretary who currently leads a Kansas coalition of mostly politically conservative farm and other business advocates, says that her constituents need access to immigrant labor to remain competitive.
In his analysis, Zakaria argues that time is past due for comprehensive immigration reform and the political focus on illegal immigration may be holding America back from progress – and it may also be misplaced.  The Pew Hispanic Center recently issued a report that net migration flow from Mexico to the U.S. has stopped, prompting Zakaria to say, "we may be fighting the last war…and the one we need to tackle is the skills war with the rest of the world – and it's one we're losing."
Global Lessons: The GPS Road Map for Making Immigration Work will replay on Saturday, June 16 at 8:00pm and 11:00pm ET and PT on CNN/U.S. It will debut on CNN International on Saturday, June 16 at 4:00am and 9:00pm  ET.  Zakaria's 2012 political series launched with a primetime special on health care in March.  Future specials will examine America's challenges for developing jobs and the politics of energy.
Digital resources with more information on immigration proposals in the U.S. and abroad will be explored in-depth at www.cnn.com/gps.  The site will also include articles and multimedia content for upcoming primetime political GPS specials on jobs and energy, and immigration, including articles from TIME contributors.
Maite Amorebieta and Dan Logan produced this edition of Global Lessons.  Tom Goldstone is the executive producer for the FAREED ZAKARIA GPS unit and for the 2012 Global Lessons series, including this special.   
CNN Worldwide, a division of Turner Broadcasting System, Inc., a Time Warner Company, is the most trusted source for news and information. Its reach extends to nine cable and satellite television networks; one private place-based network; two radio networks; wireless devices around the world; CNN Digital Network, the No. 1 network of news Web sites in the United States; CNN Newsource, the world's most extensively-syndicated news service; and strategic international partnerships within both television and the digital media.
-30-