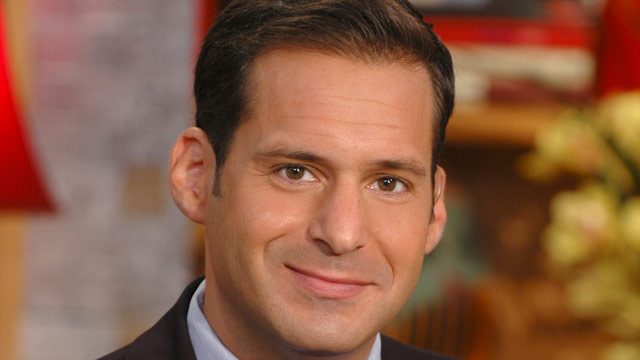 Early Start
May 30th, 2012
John Berman Joins CNN as an Anchor of Morning Show "Early Start"
Berman to Also Contribute Reports to CNN Programs Across the Day
John Berman, who served as a correspondent for ABC News and regular contributor to Good Morning America, joins CNN as an anchor of the morning program Early Start and will contribute reports to various CNN programs including The Situation Room with Wolf Blitzer, it was announced by Ken Jautz, executive vice president of CNN.
CNN's Early Start, which premiered on January 2, 2012 with hosts Ashleigh Banfield and Zoraida Sambolin, airs weekdays at 5 am to 7 am, ET/PT.
"We are so fortunate to have this talented and seasoned journalist join our morning show and become a regular presence on our air throughout the day. John is a skilled reporter with a passion and personality that shine through, whether he's covering the political season or his beloved Red Sox," said Jautz.
"John is an exceptional journalist who brings with him the perspective of having covered many of the last two decades' most significant stories. His coverage of the past four Presidential elections, experience as an embedded journalist in Iraq, on-site reporting during the 2006 war in Lebanon, plus his pop culture interest and acumen, make him a strong asset to our team," said Mark Whitaker, CNN Worldwide executive vice president and managing editor.
"It is a pleasure to join the prestigious global news leader CNN. I am looking forward to being a part of the morning team and to contributing across CNN's lineup," said Berman.
Berman joined ABC News in 1995 and was head writer for World News Tonight with Peter Jennings from 1997 to 1999. During that time he traveled with Jennings to cover the Columbine school shooting in Colorado and to Cuba for Pope John Paul II's historic visit. Berman was part of the World News Tonight team recognized with a 2004 Edward R. Murrow award for best broadcast.
In addition to his coverage of the presidential election seasons from 2000 through 2012, Berman reported on the Indian Ocean tsunami from Banda Aceh, Indonesia, and the steroids scandal in American sports. He has also served as regular contributor to World News with Diane Sawyer, 20/20, Nightline, and ABCNews.com. A native of Carlisle, Mass., Berman graduated from Harvard University, where he was president of Hasty Pudding Theatricals.
CNN Worldwide, a division of Turner Broadcasting System, Inc., a Time Warner Company, is the most trusted source for news and information. Its reach extends to nine cable and satellite television networks; one private place-based network; two radio networks; wireless devices around the world; CNN Digital Network, the No. 1 network of news Web sites in the United States; CNN Newsource, the world's most extensively-syndicated news service; and strategic international partnerships within both television and the digital media.