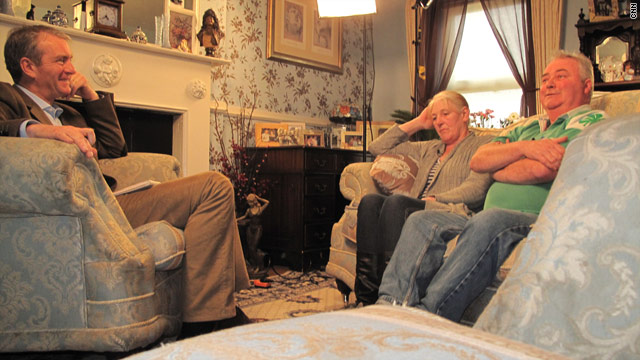 Nic Robertson
May 25th, 2012
World's Untold Stories: Secrets of the Belfast Project
CNN International's award-winning documentary series, World's Untold Stories, returns this weekend with a look at Northern Ireland, and the audio recordings at Boston College that might help solve a decades-old murder mystery. CNN's senior international correspondent Nic Robertson travels to Boston and Belfast to report on this ongoing battle.
World's Untold Stories: Secrets of the Belfast Project
In Northern Ireland, during the early 1970s, at the height of "The Troubles," a widowed mother with 10 children disappears. Now, 40 years later, witness accounts are surfacing in the form of audio recordings that were, until now, locked away in a college archive in the United States. The recordings – collected for the Boston College Oral History Archives – are from members of groups on both sides of the fighting. The tapes hold possible evidence that could threaten a delicate peace agreement – and the man credited with helping bring that peace to Northern Ireland, Gerry Adams. Adams, a prominent Irish politician and alleged former head of the Irish Republican Army, has vigorously denied the allegations. But many think the tapes could hold the key to solving the murder and more. World's Untold Stories: Secrets of the Belfast Project examines the ongoing battle between families, politicians, the courts, and academia — either seeking the truth — or seeking to protect it.
Here are two clips from the program:
Recordings reveal Belfast murder secrets
http://cnn.com/video/?/video/world/2012/05/24/robertson-wus-belfast-audio-tapes.cnn
Daughter hopes tapes at Boston College can solve her mother's murder
http://cnn.com/video/?/video/world/2012/05/24/wus-ni-daughter-hopes.cnn
World's Untold Stories: Secrets of the Belfast Projects airs on CNN International Saturday, May 26 at 1500ET and 2100ET, and Sunday, May 27 at 0600ET and 2200ET. It replays Saturday, June 2 at 2100ET and Sunday, June 3 at 0600ET. (60 minutes)