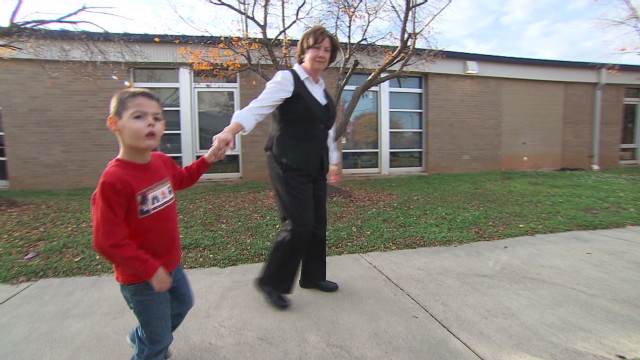 CNN
May 17th, 2012
CNN's Selling A Miracle? Investigates Controversial Stem Cell Therapy Clinics
Drew Griffin reports from India and U.S. for new documentary Sunday, May 20 at 8:00p.m. ET & PT
Dr. Geeta Shroff began her career as an obstetrician, transitioned to pediatrics, but says that her work treating infertility eventually led her to develop embryonic stem cell therapies.  She now treats patients with diseases ranging from neurodegenerative disorders such as ALS, to spinal cord injuries, to cerebral palsy and genetic disorders at her clinic, the Nu Tech Mediworld Nursing Home in New Delhi, which she describes as the world's only medical facility "using embryonic stem cells to treat patients on a daily basis."
CNN investigative correspondent Drew Griffin criss-crossed the United States and traveled to India to meet with Dr. Shroff, and some of her patients, to report whether those patients are truly receiving treatments that are improving their quality of life – or, if Dr. Shroff's treatments are giving patients false hope.  CNN's Selling A Miracle? premieres Sunday, May 20 at 8:00p.m. ET and PT on CNN/U.S. and replays on Saturday, May 26 at 8:00p.m. ET and PT.  
In the new, one-hour documentary, Griffin speaks with a few of the over 85 Americans who have received Dr. Shroff's controversial and expensive treatments.  Six-year-old Cash Burnaman of Greenville, SC., presents symptoms similar to Downs Syndrome.  He is developmentally challenged, has difficulty walking, and is mute.  Cash's mother, Stephanie Krolick, describes her willingness to have Cash and his father return to India for a second, five-week round of Dr. Shroff's injections, which ultimately costs the family $50,000.00, this way:
"In this particular case, with Cash's other conditions, we don't have many other options – any, really, other options."  Krolick tells Griffin.
For background on the science of human embryonic stem cell therapy, Griffin interviews research neurosurgeon Dr. Nicholas Boulis of Emory University and Emory Healthcare in Atlanta, GA.  Dr. Boulis is leading one of only two U.S.-sanctioned clinical trials evaluating the safety of embryonic stem cell injections.  Dr. Boulis and his team demonstrate for Griffin the complicated refining and injection procedures necessary to administer the treatments within the sterile environment of a surgical hospital setting.  Though still in early stages, Dr. Boulis' research has been published in rigorously peer-reviewed medical journals.
Griffin challenges Dr. Shroff on her comparatively informal clinic settings, where her injections are sometimes administered by nursing staff.  He also asks Dr. Shroff about her lack of any published work on the safety of her treatments or the claims of her research.  CNN chief medical correspondent Dr. Sanjay Gupta also voices skepticism regarding Dr. Shroff's approach to her research and treatments:
"If it works, if you've proven that it's safe, it's a pretty simple thing to have it published and have it looked at by your own peers…it's concerning no matter how you look at it," Gupta tells Griffin in an interview for the documentary.  Dr. Shroff says that her attempts to publish her research in medical journals have been rejected.
And although some patients even claim they experience improvements in their conditions following Dr. Shroff's treatments, the parents of Ben Byer, who received embryonic stem cell injections to treat his ALS from a different doctor in China, are convinced that their family – and others like them – are targeted with false hopes for miracle cures by unscrupulous clinicians.
"The bigger the disease, the greater the predator…so they are preying on people with terminal illness – and their families," says Steven Byer, echoing others.  Ben Byer eventually passed away from his disease at age 37.
The Byers now feel that they were duped and discussed their story with Griffin to warn other families.  Six months following Cash's return from India, his parents also voiced concerns that they may have been given false hope.
Griffin and producer David Fitzpatrick explore these stories further in an in-depth feature on CNN.com.  Video excerpts from the documentary are also available online.
CNN Worldwide, a division of Turner Broadcasting System, Inc., a Time Warner Company, is the most trusted source for news and information. Its reach extends to nine cable and satellite television networks; one private place-based network; two radio networks; wireless devices around the world; CNN Digital Network, the No. 1 network of news Web sites in the United States; CNN Newsource, the world's most extensively-syndicated news service; and strategic international partnerships within both television and the digital media.
-30-