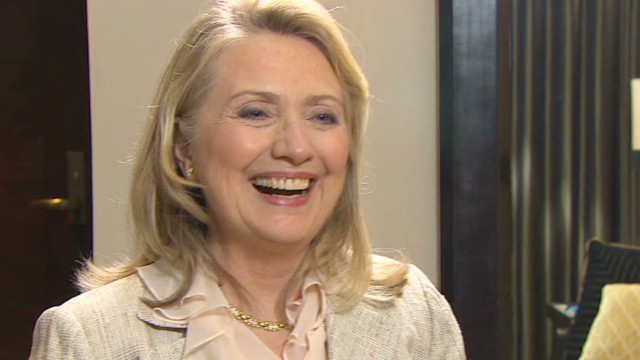 CNN
May 9th, 2012
Secretary Clinton OK going without makeup
CNN foreign affairs correspondent Jill Dougherty sat down with U.S. Secretary of State Hillary Clinton Tuesday in Delhi, India to discuss a range of foreign policy issues. Dougherty traveled with Secy. Clinton's delegation to China, Bangladesh and India.
ADDITIONAL EMBEDDABLE VIDEO:
Clinton: China will let Chen come to U.S.
Would Secy. Clinton join Biden in 2016?