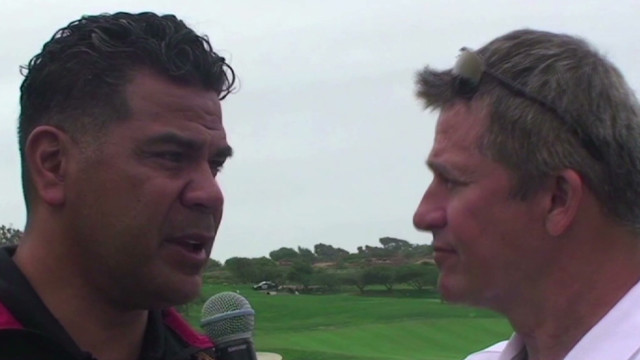 Starting Point
May 4th, 2012
Seau's last interviewer: He was 'happiest guy in the world,' showed no indication of what he would do
CNN's Soledad O'Brien interviews Tim Abell, the man who interviewed Junior Seau 36 hours before his death, and Dave Biber, Seau's friend, on Starting Point.
Abell tells O'Brien, "He had a lot kids around him, was signing autographs, signing footballs and just the happiest guy in the world…. He talked about the Junior Seau Foundation and how much it meant to him to be a role model to all these kids."
He continues, "But I thought the guy… showed no indication that he would do what he did 36 hours later."
Starting Point with Soledad O'Brien airs weekday mornings from 7-9am ET on CNN.