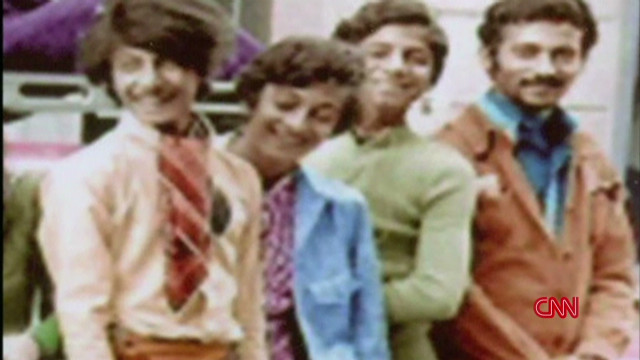 Amanpour
May 1st, 2012
In the Footsteps of bin Laden airs on CNN/U.S. on Saturday
Reported by Christiane Amanpour, CNN's chief international correspondent and now also the anchor of Amanpour, In the Footsteps of bin Laden traces the life and radicalization of the world's most notorious terrorist.  The documentary features more than a dozen compelling interviews from people with first-person knowledge of Osama bin Laden, and was filmed in 10 countries on four continents.
Partially-based upon the book, The Osama bin Laden I Know, authored by CNN terrorism analyst Peter Bergen, who was a CNN producer with the first team of television journalists to interview bin Laden in 1997, the documentary biographies the man who led al Qaeda and declared war upon the United States.
In the Footsteps of bin Laden airs Saturday, May 5 at 8:00pm, 11:00pm, and 2:00am on CNN/U.S..  All times Eastern.  An image gallery from this production may be found here.
###