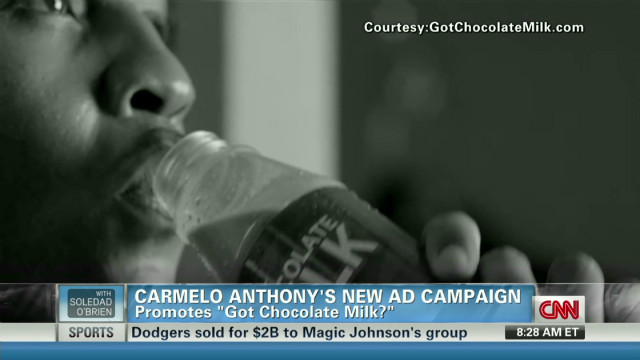 Starting Point
March 28th, 2012
NBA star Carmelo Anthony talks Trayvon Martin, Pres. Obama, Knicks, Olympics, more on CNN's 'Starting Point'
On Starting Point with Soledad O'Brien, New York Knicks' Carmelo Anthony talked Trayvon Martin, his 5-year-old son's desire to call President Obama, 'Linsanity,' Olympics, Got Chocolate Milk? campaign and much more.
On Trayvon Martin, Anthony says, "I've been hearing comments and you know people talking and stories and everybody has their own opinion.. But I don't think people should be judged by what they wear and their clothing and things like that. I'm a big believer in that. And you know they talk about only bad guys, gangsters and thugs wear hoodies and dress like that. But if you look at history, thugs dressed in suits, gangsters are dressed in suits. So you don't know where coming from and that's a very sensitive situation and sensitive topic right now."
Starting Point with Soledad O'Brien airs weekday mornings from 7-9am ET on CNN.