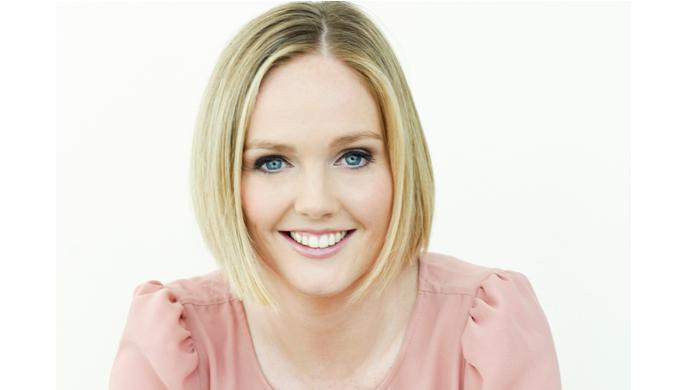 CNN
March 27th, 2012
Amanda Davies joins the CNN International sport team
MEDIA ADVISORY
  CNN International today announced that Amanda Davies is joining the network's thriving sport team from the BBC in April.
Known to viewers worldwide as a presenter and reporter for the BBC's coverage of world sports news and Premier League football, and to UK viewers of BBC One's flagship weekend news programmes, daily breakfast bulletins and F1 coverage, Davies joins CNN's London bureau as the network gears up for a year of major sporting events.
At CNN she will work alongside London-based sport anchors Pedro Pinto and Alex Thomas, covering global sport stories from football, tennis, golf and motorsport, through to basketball, cricket, rugby and athletics. Over the past 12 months CNN's sport team has broken exclusive stories such as FIFA president Sepp Blatter's controversial comments on racism, and interviewed world-renowned stars from Lewis Hamilton and Samuel Eto'o, to Shaquille O'Neal and Caroline Wozniacki, via Sebastian Vettel, Rory Mcllroy, David Beckham and Novak Djokovic.
Ahead of 2012's summer of sport, CNN International's flagship sport programme, World Sport, will also be re-launching in April.
Bill Galvin, Senior Vice President at CNN International, said: "Sport is a big part of our offering at CNN and Amanda's addition certainly enhances what is already a very strong team. With Euro 2012 and the Olympics just around the corner it's a very exciting time, particularly for ourLondon bureau. Amanda's experience covering big events and breaking news is perfect for CNN, and we're very excited to have her on board in time for the re-launch of our World Sport show."
Davies added: "2012 is an absolutely huge year for sport and it's fantastic to be at the heart of that. I feel I'm joining CNN at a very exciting time for its sports coverage, and it's good to be part of a genuinely international network. As well as giant events like the Olympics there's a proper commitment to covering the full range of international sport here, and that's a great prospect."
World Sport airs daily on CNN International at 0500, 0800, 1700 and 2230 (all times BST) and the network's extensive sports coverage can also be found online and on mobile. CNN's sport portfolio also includes feature programmes such as Living Golf, Mainsail, Open Court, The Circuit and Winning Post.
Ends
Contact:
Jonathan Hawkins, Senior Press Manager, EMEA  
+ 44 (0) 20 7693 1920
jonathan.hawkins@turner.com
About CNN International
CNN is the world's leading global 24-hour news network and one of the world's most respected and trusted sources for news and information. The CNN brand is available to two billion people via 18 CNN branded TV, internet and mobile services produced by CNN Worldwide, a division of Turner Broadcasting System Inc and a Time Warner company. CNN International is the international directorate of CNN Worldwide and distributes news via 14 services in seven different languages. CNN International can be seen in more than 259 million households and hotel rooms in over 200 countries and territories worldwide, and online at www.cnn.com/international