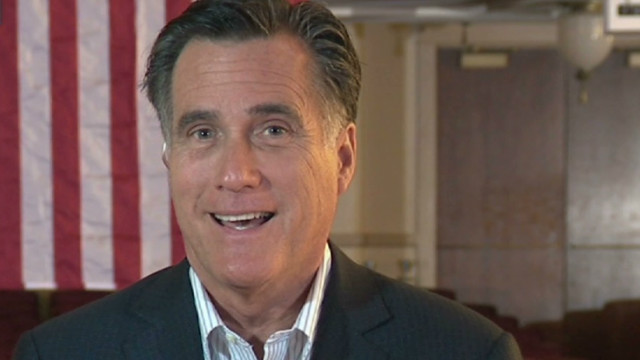 The Situation Room with Wolf Blitzer
March 13th, 2012
Romney: Santorum is at the desperate end of his campaign
In an interview with CNN's Wolf Blitzer, Mitt Romney says that Rick Santorum is "at the desperate end of his campaign." A highlight from the interview is after the jump.
Please credit all usage of the interview to CNN's The Situation Room with Wolf Blitzer
Highlight from Interview
THIS IS A RUSH FDCH TRANSCRIPT. THIS COPY MAY NOT BE IN ITS FINAL FORM AND MAY BE UPDATED
BLITZER:  All right, I'm going to give you a chance to respond to Rick Santorum's super PAC.
ROMNEY:  Well, you know, it's been interesting that — that FactCheck has looked at Rick Santorum's claims over the last several ads and the things he said.  And — and I think in almost every case, they've said that Rick Santorum's attacks have been baseless and wrong.  They — I think they have something called Pinocchios.  They gave him four Pinocchios or something like that.
I'm not going to get into discussing various ads.  But obviously, we — we left Massachusetts with over a $2 billion rainy day fund and a balanced budget.  So I'm afraid his conclusions are exactly wrong.
But, you know, Senator Santorum is at the desperate end of his campaign and is trying, in some way, to boost his prospects and — and, frankly, misrepresenting the truth is not — not a good way of doing that.
BLITZER:  Why do you think he's at the — a desp — a desperate end of his campaign?
ROMNEY:  Well, I mean he's far behind in the delegate count.  He's far behind in the popular vote count.  If you look at the math of how many delegates he'd have to win to become the nominee, it's a — it's a very difficult road for him.
And — and so at this stage, he's — he's looking for some way to try and gain ground.  I understand that.
But I — I would hope that you'd — you'd use truth as one of the pillars of your strategy as opposed to trying to come up with a — with one attack after the other that — that, frankly, has been determined, by those who take a careful look from the outside, to be inaccurate.
###