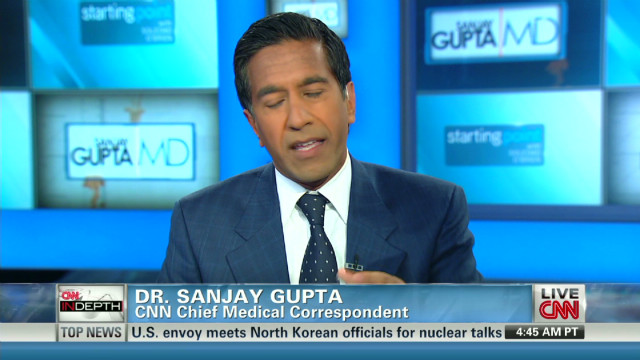 Starting Point
February 23rd, 2012
CNN In Depth – Addiction: Dr. Gupta on new pill to help stop drinking, drug use
For CNN's weeklong In Depth series on addiction, Dr. Sanjay Gupta talks about Naltrexone, a pill designed to halt alcohol and drug craving.
Dr. Gupta tells CNN anchor Soledad O'Brien, "This is a big cultural shift and a controversial one in the world of addiction, this idea that we've been talking about, Soledad, that if you think of addiction as a brain disease, it changes the way that you might approach it. And medications, pills, could be on the table as an option."
Mark Whitaker, executive vice president and managing editor of CNN Worldwide, launched this cross-platform In Depth series earlier this week on CNN.com: In Depth: Fighting the scourge of addiction
Starting Point with Soledad O'Brien airs week mornings from 7-9am ET on CNN.