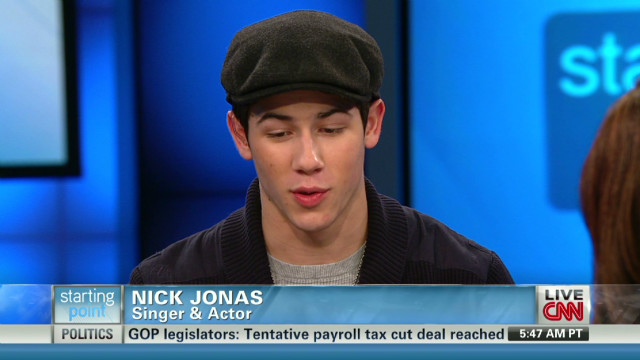 Starting Point
February 15th, 2012
Nick Jonas on new musical role and living with diabetes
Actor and singer Nick Jonas joins CNN anchor Soledad O'Brien to discuss his lead role in the Broadway musical How to Succeed in Business without Really Trying and living with type 1 diabetes.
Jonas says, "The thing about diabetes is there are good days and there are in between days and there are some bad days…. A bad day would be when your blood sugar's high…or when it's low. The thing about diabetes, type I…is that it's unpredictable."
He continues, "Yesterday, for instance, it's was one of those days where it was a bit more difficult but I just kept a close eye on it and made sure I was feeling my best for the show and luckily I'm in the best health I've been in since my diagnosis."
Starting Point with Soledad O'Brien airs week mornings from 7-9am ET on CNN.