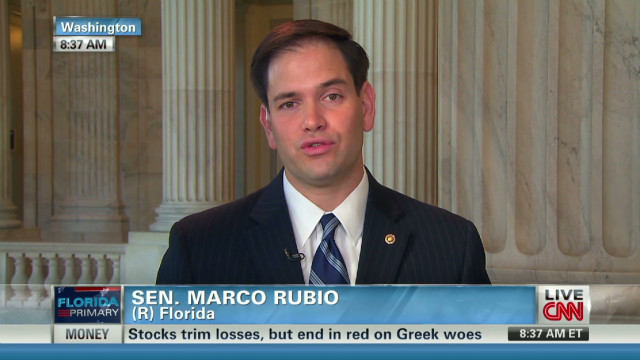 Starting Point
January 31st, 2012
Sen. Rubio: Winner of FL primary will be GOP nominee
This morning on Starting Point, Senator Marco Rubio (R-FL) predicts that the winner of the Florida GOP primary vote will go on to be the Republican candidate for the 2012 presidential election.
Rubio will not endorse a candidate, saying that it will be up to the people of Florida to decide.
Starting Point with Soledad O'Brien airs week morning from 7-9am ET on CNN.