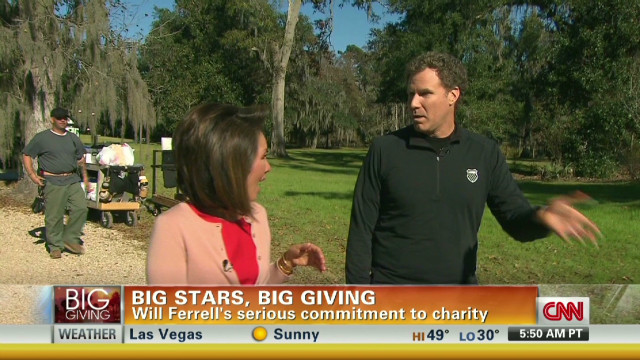 Alina Cho
December 22nd, 2011
Actor Will Ferrell has a serious commitment to charity
Actor and comedian Will Ferrell speaks with CNN national correspondent Alina Cho about his charitable contributions to Cancer for College, a foundation that gives scholarship money to young cancer survivors.
Ferrell says that giving back is "the only thing fame is really good for…. That one night a year where we get to give out the scholarship checks supersedes all of that."
CNN's "Big Stars, Big Giving" special airs on Saturday, December 24th at 2p ET and re-airs on Sunday, December 25 at 4p ET.