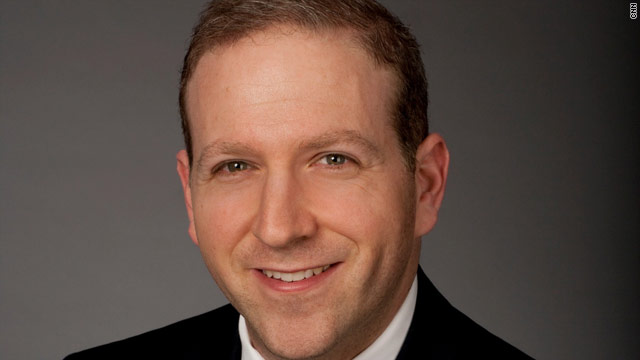 CNN Politics Press Releases
November 9th, 2011
Eric Sherling Joins CNN as Director of Washington Programming
Eric Sherling has been named director of Washington programming, it was announced today by Sam Feist, CNN Washington bureau chief and senior vice president. Sherling rejoins CNN after serving as executive broadcast producer of Good Morning America at ABC News.
In this role, he will oversee Washington political programming to include, The Situation Room with Wolf Blitzer, John King, USA, State of the Union with Candy Crowley and Reliable Sources. Sherling also will play a lead role in CNN's special campaign coverage to include debates, primary nights, and Election night programming.
"We are delighted to welcome Eric back to Washington and to the CNN family," said Feist. "His experience speaks for itself. He'll be an invaluable asset as the network heads into the 2012 election cycle."
Sherling first joined CNN in 2000 as a producer in the network's Atlanta headquarters and rose to become executive producer of Wolf Blitzer Reports in Washington. He served as supervising producer of The Situation Room with Wolf Blitzer when it launched in August 2005, later becoming executive producer of that program. Sherling began his career in television news as a producer at WTVQ in Lexington, Ky. and WFLA-TV in Tampa, Fla. Sherling earned his bachelor's degree magna cum laude from Ithaca College and graduated cum laude from Georgetown University Law Center.
CNN Worldwide, a division of Turner Broadcasting System, Inc., a Time Warner Company, is the most trusted source for news and information. Its reach extends to nine cable and satellite television networks; one private place-based network; two radio networks; wireless devices around the world; CNN Digital Network, the No. 1 network of news Web sites in the United States; CNN Newsource, the world's most extensively syndicated news service; and strategic international partnerships within both television and the digital media.
-30-

CONTACT:
Edie Emery           Washington, D.C.           202.898.7657               edie.emery@cnn.com
Megan Grant        Washington, D.C.           202.515.2920             megan.grant@cnn.com