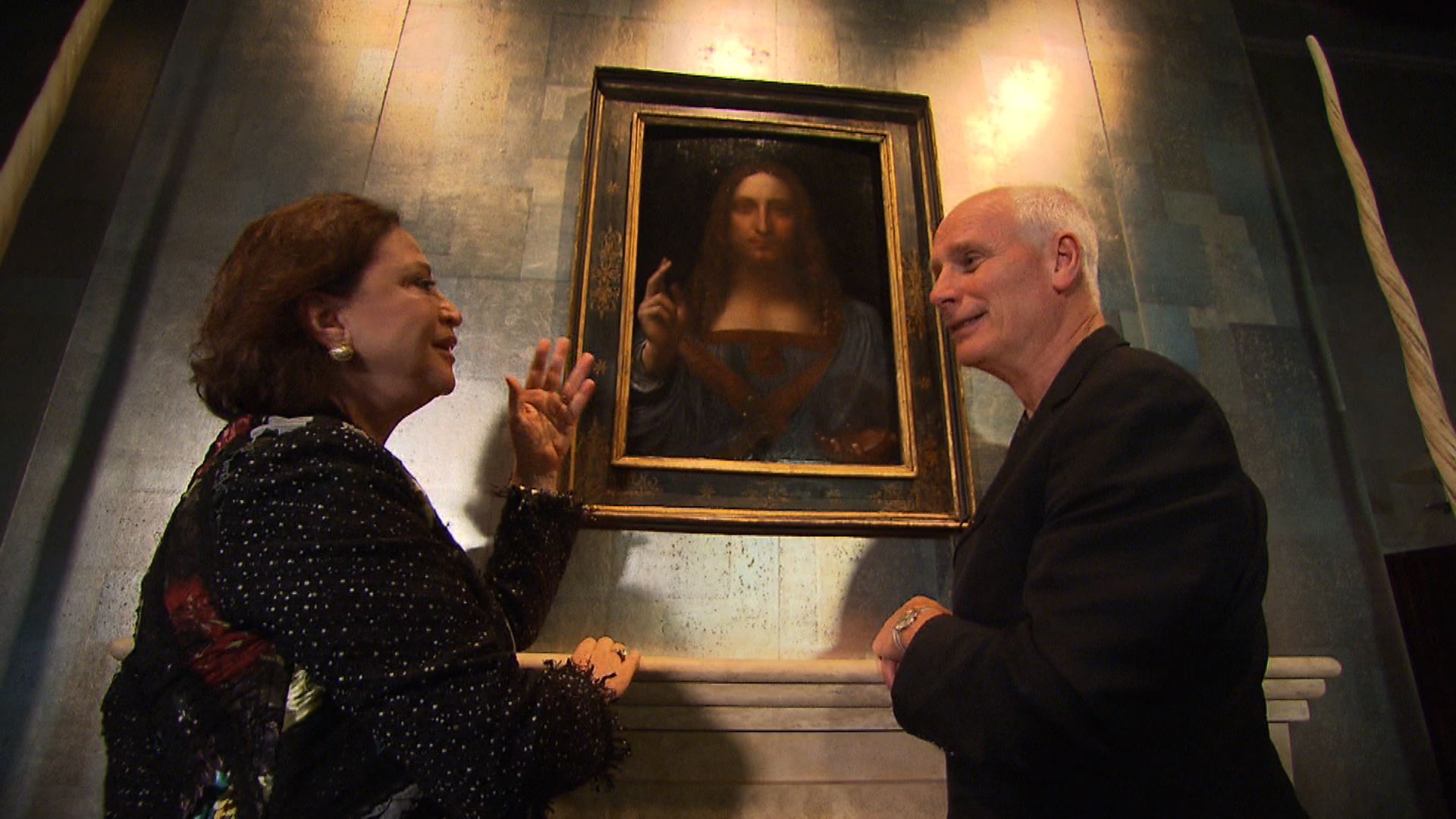 CNN Press Releases
October 31st, 2011
Leonardo – The Lost Painting
Concluding a dedicated week of CNN International programming on Italian Renaissance artist, Leonardo da Vinci, a half-hour special 'Leonardo – The Lost Painting' charts the amazing discovery of a newly-found Da Vinci painting.
Earlier this year the art world made an extremely rare discovery: a painting by Leonardo da Vinci. Experts believe only 15 paintings by the artist still exist, including the iconic 'Mona Lisa' and 'The Last Supper'. The newly-discovered work – known as 'Salvator Mundi ' or 'Saviour of the World' – depicts the head and shoulders of Christ, and though 500 years old, after cleaning and restoration, is in remarkably good condition.
CNN has gained rare access to this globally-significant find, as arts expert Nick Glass travels to New York and becomes one of the first few people on earth to see the painting first-hand.  Nick meets Robert Simon, an old masters dealer acting on behalf of the painting's owners and talks to Dianne Modestini, the restorer who brought the painting back to its original state.
ALSO IN THE PROGRAMME:
Nick heads toFlorenceto learn more about the life and work of this ultimate Renaissance man. Further interviews with world-renowned Leonardo experts give a fascinating insight into his contributions to science and medicine.
Nick returns to London and the National Gallery where the 'Salvator Mundi' will be included in a once-in-a lifetime 'Leonardo Show' at the National Gallery, open to the public from 9 November – February 2012, the first time the painting will have shared space with other 'Leonardos' for hundreds of years.
Will another painting like this ever be discovered? And is the adjective 'priceless', in this instance, accurate?
'Leonardo – The Lost Painting' attempts to answer these questions as well as telling the story of the most talked about piece of art unveiled this century.
Full air times:
Saturday 12 November at 1400 GMT / 1500 CET and 2130 GMT / 2230 CET Sunday 13 November at 1030 GMT / 1130 CET and 2130 GMT / 2230 CET Monday 14 November at 0430 GMT / 0530 CET and 0830 GMT / 0930 CET Tuesday 15 November at 1030 GMT / 1130 CET and 1730 GMT / 1830 CET Wednesday 16 November at 0530 GMT / 0630 CET  
For more information please contact:
Joel Brown
Senior Press Officer
CNN Europe, Middle East & Africa
Tel: + 44 (0) 20 7693 0967
Mobile + 44 (0) 7967 293452
www.cnn.com/international