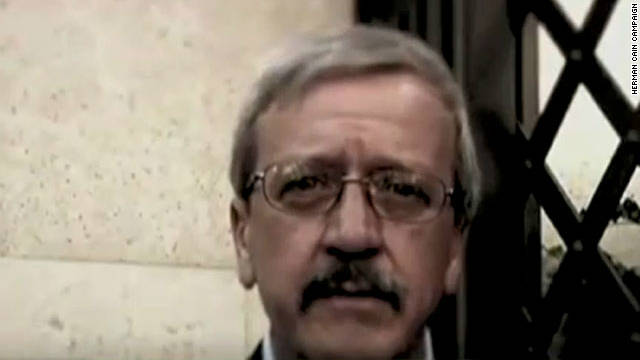 Erin Burnett OutFront
October 27th, 2011
Herman Cain's Chief Of Staff Mark Block On His Smoking Habit and October Fundraising Numbers
He's perhaps the most famous face in the campaign of Herman Cain (aside from Cain himself). Mark Block is the man who features in the wildly popular web video released by the Cain campaign that includes a moment where Block stares into the camera smoking. That decidedly unusual campaign ad has shot Cain to the top of the Republican pack in terms of web video clicks–nearly one million in the last week alone.
Block said his smoking is 'kind of a joke' on the campaign trail, especially with reporters, who usually find him outside of a hotel during a break with his 'I-phone, and a cup of coffee and a cigarette.'
Block also discussed the campaign's ground presence in the early primary states and revealed that they have raised over '3 million dollars' in October.