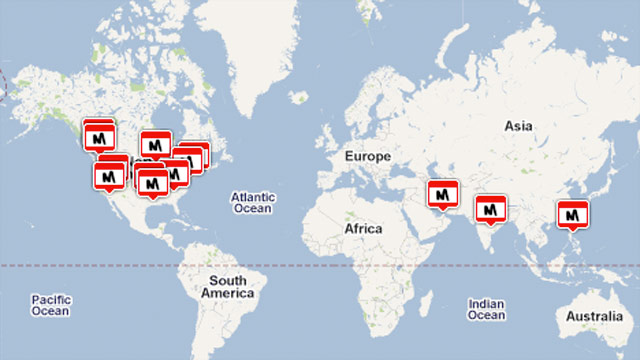 iReport
July 19th, 2011
CNN iReport is Coming to a City Near You
CNN iReport is turning five in August.  The network has all kinds of plans in the works to celebrate five years of sensational citizen journalism and as part of the birthday celebration, of course – iReport is planning to party!
Beginning in August, birthday parties for iReport are springing up in cities and countries near you.  As a matter of fact, CNN and iReporters plan to celebrate all month long!
The meetups will be a great chance to meet other iReporters and participate in a special birthday assignment that will only be open to people at the meetups. CNN will also be sending out party favors in advance to help get the parties started.
The U.S. cities that currently have meetups planned are as follows:
•    Los Angeles
•    Lake Forest, Calif.
•    Dallas
•    Houston
•    Minneapolis
•    Petersburg, Mich.
•    Madison Heights, Mich.
•    Johnson City, Tenn.
•    Austin, Tex.
•    Moreno Valley, Calif.
•    Baton Rouge, La.
•    Fort Lauderdale, Fla.
•    Vero Beach, Fla.
•    Denver
•    Chicago
•    Orlando, Fla.
•    Seattle
•    New York
•    Las Vegas
•    Philadelphia
•    Cincinnati
•    San Diego
•    Atlanta
•    Washington, D.C.
•    Phoenix
International cities:
•    Hong Kong
•    Hyderabad, India
•    Abu Dhabi, U.A.E.
•    Dublin
•    Maha Nuwara, Sri Lanka
•    Heliopolis (Cairo)
•    Abuja, Nigeria
•    Lagos, Nigeria
•    Embsay, U.K.
•    Mexico City
•    London
•    Seoul, Korea
•    Manila, Philippines
•    Vancouver, Canada
•    Ni Dilli, India
•    Tokyo
So, what are you waiting for ?!?
Go to Meetup.com, to organize an iReport meetup in your area or to RSVP for an existing event in your town.
For more information, visit the iReport blog.