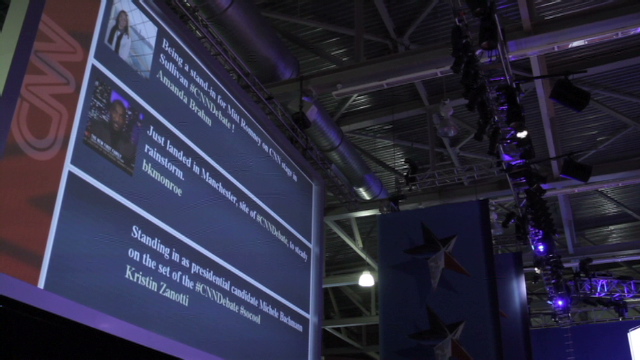 CNN Politics
June 13th, 2011
1st GOP Primary Debate in NH airs on CNN tonight at 8p
CNN, Hearst Television's WMUR and the New Hampshire Union Leader kick off the first debate in New Hampshire today at 8 p.m. ET at Saint Anselm College in Manchester. CNN anchor and chief national correspondent John King will moderate the debate with questions from WMUR-TV's Jean Mackin, Josh McElveen and Jennifer Vaughn and New Hampshire Union Leader's John DiStaso and Tom Fahey. The debate will also include questions from New Hampshire voters inside the debate hall and from three remote locations around the state.
The following Republican candidates are scheduled to participate: Minnesota Congresswoman Michele Bachmann, businessman Herman Cain, former Speaker Newt Gingrich, Texas Congressman Ron Paul, former Minnesota Governor Tim Pawlenty, former Massachusetts Governor Mitt Romney and former Pennsylvania Senator Rick Santorum.
The debate will be broadcast live on CNN, CNN.com, CNN Radio, CNN en Español, WMUR.com and UnionLeader.com. In addition, the debate will be available via live stream in the CNN Apps for iPhone, iPad and Android. Viewers across the nation can engage in the debate by posting comments to CNNPolitics.com, by logging on to John King, USA's Facebook page and by using the #CNNdebate hashtag on Twitter.
###