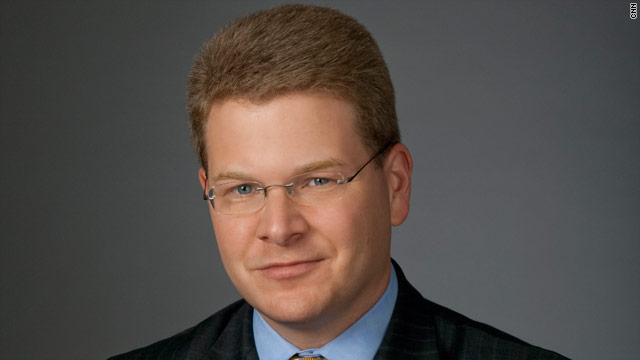 CNN Politics Press Releases
May 17th, 2011
CNN names Sam Feist DC bureau chief
Sam Feist, political director and vice president of Washington-based programming for CNN, has been promoted to Washington, D.C. bureau chief and senior vice president, it was announced today by Ken Jautz, executive vice president of CNN/U.S. Feist will oversee daily operations of the bureau and lead all newsgathering and programming from the nation's capital. Feist will assume his role effective immediately and will report to Jautz.
"For two decades at CNN, Sam has demonstrated his commitment to serious journalism and strong political programming," said Jautz. "His experience, vision, and understanding of our nation's capital will ensure CNN's Washington bureau and its coverage remain second to none."
"I couldn't be more excited to take on this new role and build on the great journalism and the tremendous expertise of the CNN Washington bureau," said Feist. "It is not only one of the largest news bureaus in the world, it is undoubtedly one of the finest. Leading this outstanding team at a time of dynamic change in our industry is invigorating and humbling."
Since January 2009, Feist has served CNN's political director and vice president of Washington-based programming, overseeing Washington programming, including John King, USA, The Situation Room with Wolf Blitzer, State of the Union with Candy Crowley, and Reliable Sources. As political director, he also coordinated all facets of CNN's daily political coverage including the production of political specials such as primary nights, conventions, and election nights.
As political director and senior executive producer of political coverage through the 2006 midterm and 2008 presidential elections, Feist oversaw political coverage for "America Votes 2008" and The Situation Room with Wolf Blitzer, the weekday program he helped conceptualize and launch. In the 2008 election cycle, Feist coordinated and produced CNN's nine presidential primary debates as well as the network's record-breaking primary, caucus and convention coverage that earned the network a Peabody Award. Feist was also instrumental in the "America Votes 2006" coverage of the midterm elections that earned the network an Emmy Award.
Feist formerly managed the production of Inside Politics and Crossfire. Prior to joining Crossfire, Feist was the founding executive producer of CNN's daily newscast Wolf Blitzer Reports. He also served as the executive producer of CNN's weekend programs Late Edition with Wolf Blitzer, The Capital Gang and Evans & Novak.
Feist has produced live programs from nations around the world including: Russia, Israel, the United Kingdom and China. He has produced interviews with such world leaders as George W. Bush, Dick Cheney, Bill Clinton, Mikhail Gorbachev, Al Gore, Barack Obama, Yitzhak Rabin and Margaret Thatcher.
After working as a freelance producer at CNN's London bureau in 1990, Feist joined CNN full-time at its Atlanta headquarters in 1991. During the 1992 presidential campaign, he moved to the Washington bureau where he has held a number of positions including associate producer, producer, senior producer and assignment editor.
Feist received his bachelor of arts in political science from Vanderbilt University, graduating Phi Beta Kappa. He received his law degree with honors from the Georgetown University Law Center, which included a semester studying international law at Cambridge University. Feist is a member of the Council on Foreign Relations and the bar of the District of Columbia.
CNN Worldwide, a division of Turner Broadcasting System, Inc., a Time Warner Company, is the most trusted source for news and information. Its reach extends to nine cable and satellite television networks; one private place-based network; two radio networks; wireless devices around the world; CNN Digital Network, the No. 1 network of news Web sites in the United States; CNN Newsource, the world's most extensively-syndicated news service; and strategic international partnerships within both television and the digital media.
-30-