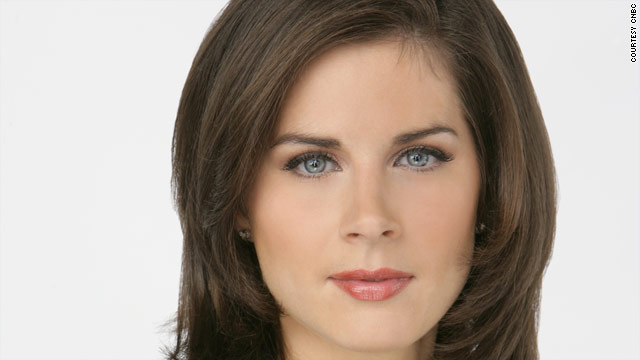 CNN
April 29th, 2011
Erin Burnett joins CNN Worldwide
Erin Burnett will join CNN Worldwide as anchor and chief business and economics correspondent, it was announced today by Jim Walton, president of CNN Worldwide. Burnett will anchor a weekday general news program and will contribute to CNN's coverage of national and international breaking news events and contribute reporting to CNN.com.
Burnett will begin in June and will be based in CNN's New York Headquarters.
"Erin Burnett is a talented journalist and her perspective will add meaningfully to CNN's coverage of the top national and international news stories we cover each day," said Walton. "Erin is the kind of all-star player that knows how to connect-the-dots and translate events into relevant information for viewers."
"I couldn't be more excited to be part of the world's preeminent news organization," said Burnett. "I cannot wait to launch our new show: tackling serious issues and telling great stories.   The experience I gained at CNBC and NBC News will be invaluable as I expand my focus.  I began my journalism career at CNN, so this is like coming home for me."
"We are thrilled to have Erin Burnett join our lineup," said Ken Jautz, executive vice president of CNN. "In addition to her daily show, which will launch this summer, Erin will add depth and dimension to CNN's ongoing reporting on the top stories facing the nation and the world."
Burnett joins CNN from CNBC where she anchored the weekday programs Squawk on the Street and Street Signs. Her focus on global business news included her reporting from locations as varied as China and the Democratic Republic of the Congo. She has focused extensively on the Middle East, covering stories in Iran, Iraq, Libya and, most recently, the revolution in Egypt.
Burnett anchored several documentaries while at CNBC, including, "India Rising: The New Empire," "City of Money and Mystery," "The Russian Gamble," "On Assignment: Iraq" and "Dollars & Danger: Africa, The Final Investment Frontier." In addition, Burnett was a contributor to NBC's Today and Meet the Press and MSNBC's Morning Joe.
Burnett is a member of the Council on Foreign Relations and was selected as one of Fortune Magazine's "Top 40 Under 40" in 2009.
CNN Worldwide, a division of Turner Broadcasting System, Inc., a Time Warner Company, is the most trusted source for news and information. Its reach extends to nine cable and satellite television networks; one private place-based network; two radio networks; wireless devices around the world; CNN Digital Network, the No. 1 network of news Web sites in the United States; CNN Newsource, the world's most extensively-syndicated news service; and strategic international partnerships within both television and the digital media.
-30-
For more information, visit http://www.CNNPressroom.com
CONTACT:
Christa Robinson     New York                   212.275.7995         christa.robinson@turner.com
Barbara Levin        New York        212.275.8152        barbara.levin@turner.com