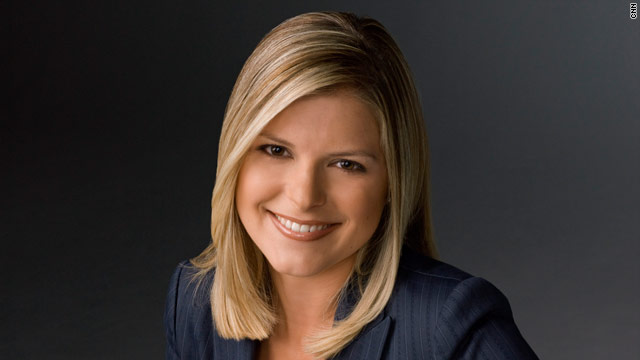 CNN
April 14th, 2011
Bolduan named congressional correspondent
Kate Bolduan will join CNN's Capitol Hill unit, it was announced today by David Bohrman, senior vice president of programming and Washington bureau chief.  Bolduan will begin her new assignment Monday, April 25.
"Since Kate came over from Newsource, it has seemed like there was no story, no beat, no topic she couldn't master," said Bohrman. "She has excelled at everything from filling in at the White House, to covering the Supreme Court and even anchoring. Kate will be a great partner with Dana Bash and our Capitol Hill team as we move in to the exciting and unpredictable 2012 election year."
Previously, Bolduan served as general assignment correspondent, where she covered a wide-range of stories including the 2009 Christmas Day bombing attempt, landmark Supreme Court rulings on campaign finance in the case of Citizens United v. FEC, gun rights in McDonald v. City of Chicago, and religious freedom in Salazar v. Buono.  She also provided coverage of the rollout of the government's $787 billion stimulus plan in 2009.
Bolduan joined CNN in 2007 as a national correspondent for CNN Newsource, providing breaking news coverage and feature reports for more than 800 CNN Newsource affiliates. During her time with Newsource, Bolduan covered the 2008 presidential election and traveled throughout the United States covering other national headlines including the Minneapolis bridge collapse, O.J. Simpson armed robbery case and launches and landings of the retiring NASA space shuttle fleet.
Prior to joining CNN Newsource, Bolduan was a general assignment reporter for WTVD-TV in Raleigh, N.C.  She began her television career as a production assistant for NBC News and MSNBC in Washington D.C.
Bolduan graduated Phi Beta Kappa with a bachelor's degree in journalism from The George Washington University.
CNN Worldwide, a division of Turner Broadcasting System, Inc., a Time Warner Company, is the most trusted source for news and information. Its reach extends to nine cable and satellite television networks; one private place-based network; two radio networks; wireless devices around the world; CNN Digital Network, the No. 1 network of news Web sites in the United States; CNN Newsource, the world's most extensively syndicated news service; and strategic international partnerships within both television and the digital media.
-30-
CONTACT:
Edie Emery                                           Washington
202.898.7657                            edie.emery@cnn.com