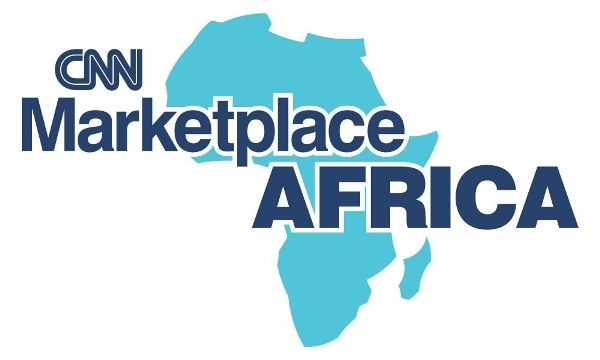 CNN International
March 31st, 2011
MTN extends its commercial partnership with CNN
Exclusive cross-platform advertising campaign around CNN's 'Marketplace Africa' launches this month
Africa's leading telecommunications Company MTN extends its commercial partnership with CNN International this month.
MTN's new  cross-platform advertising campaign – built around the network's flagship Africa focused  business programme 'CNN Marketplace Africa', launches this month. This proximity to a programme which focuses on business at the crossroads of where Africa and the global marketplace converge, offers MTN a high profile platform to showcase its support of African and emerging market commerce,
MTN's multimedia  campaign around the 15-minute weekly programme enables the brand to communicate with CNN's audience of global  investors, business decision makers and c-Suite executives  through  on-air  advertising around the show, the exclusive sponsorship of Marketplace Africa Face Time vignettes and exclusive brand presence within the show's web section, www.cnn.com/marketplaceafrica. The section, features daily updated news and figures from the region's markets. The campaign will play out in front of CNN's upscale audiences across Europe, the Middle East and Africa.
This campaign marks the latest development in the long-standing commercial partnership between the two companies – MTN was the exclusive sponsor of the '2010 South Africa World Cup Updates', and has also featured brand advertising campaigns on the international network.
 "We're delighted that Africa's largest communication company extends its commercial relationship with CNN, building on the success of its World Cup Updates sponsorship in 2010.  International business decision makers are increasingly looking to regions like Africa for economic inspiration and resource and the telecommunications sector is recognised as one of the most innovative business hotspots on the continent", says Rani R   Raad, Senior VP and MD, Ad Sales and Business Development, CNN International.
"Recent benchmark surveys such as Ipsos Business Elite and EMS have confirmed CNN's industry leadership in delivering business content to international audiences who consume news voraciously via TV, online, through mobile apps and tablets; this commercial partnership is another acknowledgement of our success in this area."
"Africa is a patchwork of exciting economies, with half its population under 35 of age. Its young and aspirational middle class is hungry for world-class goods and services, which translates into a huge market for local and global brands with ambitious growth aspirations.
MTN's success story on the continent is testimony to the growth possibilities that Africa has. Ours is only just one, though. There are numerous other success stories out there, and by entering into this venture with CNN International – a world news leader passionate about Africa's possibilities – we are hoping to shine the world's spotlight on Africa's often understated commercial opportunity," says MTN Group Marketing Executive, Jennifer Roberti.
MTN was ranked as Africa's most valuable brand in the independent 2011 Brand Finance Global 500.
 "The ranking bears testament to MTN's emerging market and marketing know-how. It also demonstrates what we have long known to be true – that the developing markets are poised to compete on the world stage," adds Roberti.
About MTN on CNN's 'Marketplace Africa'  
On air, MTN advertises around the 'CNN Marketplace Africa' programme with billboards, commercials and programme highlights which will air throughout the week.  In addition, MTN exclusively sponsors the 'Face Time' vignette series which focuses on a key African business leader each week. 
Online, MTN  is the exclusive advertiser around CNN's 'Marketplace Africa' program section, www.cnn.com/marketplaceafrica with online banners around the show's online content including business stories and an interactive show blog, reaching CNN's increasingly engaged global audience of web users.
About CNN's Leadership
Earlier this month independent, globally recognised industry survey EMS confirmed CNN as the number one international news channel for monthly and weekly reach among elite audiences in Europe, the Middle East and Africa combined. The survey also acknowledged that more business travellers and business decision makers tune in to CNN on a daily, weekly and monthly basis than any other international news network. CNN's pre-eminence across the African continent was also confirmed in 2010 when the inaugural EMS Africa survey confirmed CNN as the #1 turn-to channel for both television and online audiences in Africa.
About CNN International Ad Sales 
CNN International advertising sales deliver creative, breakthrough media solutions that go beyond the norms of standard advertising to deliver business results. The team strives to build long-term strategic partnerships with all clients, addressing individual commercial needs and offering creative solutions to support client marketing strategies. Partnering with CNN ad sales enables clients to tap into a robust slate of resources including the Tourism, Advertising, Solutions & Knowledge Group (TASK), CNN Ad Sales' dedicated in-house creative production team Turner Commercial Productions (TCP) and dedicated international Research, PR and Marketing teams. 
About Marketplace Africa
'Marketplace Africa' offer CNN viewers a unique window into African business on and off the continent. It is the destination for trailblazers at the forefront of African business. Hosted by CNN's Robyn Curnow, the programme gets up close and personal with the major players and innovators changing the face of African enterprise bringing audiences fresh, cutting-edge business news.. 
Get the latest news updates and video from 'Marketplace Africa' sent to your Facebook feed by joining us at www.facebook.com/marketplaceafrica.
Follow Robyn Curnow on Twitter at @robyncurnowcnn or email the show team at marketplaceafrica@cnn.com
About  MTN
As a leading telecommunications provider operating one of Africa's most technically innovative, reliable and secure networks, MTN Business is able to offer world-class mobile telecommunications, Internet solutions and next generation communication services. We are aware that businesses and government constantly require a 360 degree communications service and therefore, have ensured that we are perfectly positioned to meet our customer's needs to reduce costs, improve connectivity and security and ultimately partner with a reliable and knowledgeable converged communications partner. For more information, please visit www.mtnbusiness.com
-ends-
Syreeta Clarke
CNN International
+44 (0) 207 693 0662