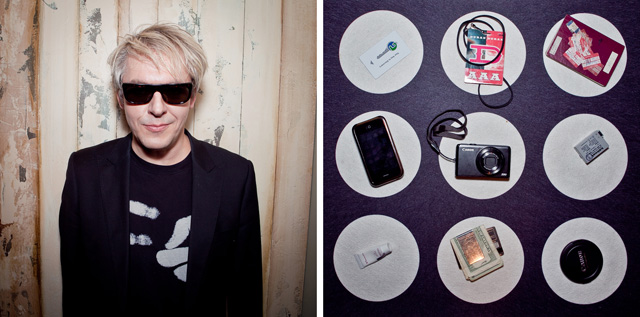 SXSW
March 16th, 2011
Duran Duran shows CNN iReport their stuff
Duran Duran stopped by the CNN Grill at South by Southwest this afternoon and swung through the CNN iReport Persona booth; while they were at the booth they emptied out their pockets for the CNN iReport team.
Duran Duran was interviewed today for Facebook Live from SXSW. The interview was live streamed on CNN.com Live and Facebook Live.
The CNN iReport Persona booth captures photographic images of people and their stuff. Atlanta photographer, Jason Travis, who's made a name for himself shooting photos like these is here alongside the iReport team. Travis is onsite to capture images of CNN Grill patrons and visitors of the iReport booth inside the Austin Convention Center on the Trade Show floor.
Click for John Taylor's persona photo.