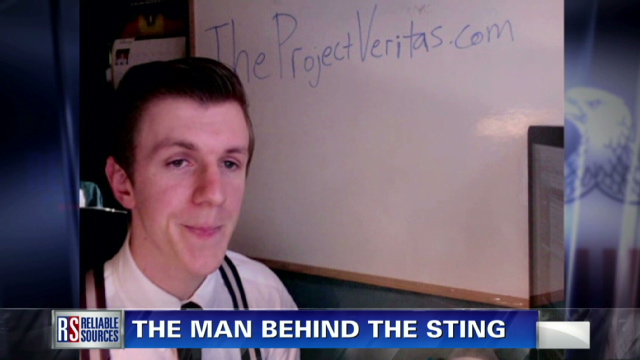 Reliable Sources
March 13th, 2011
Activist James O'Keefe appears on Reliable Sources
James O'Keefe justifying his deceptive techniques in the NPR sting:
"People are not going to be honest with you when you have a notebook or you're in front of a podium."
EMBEDDABLE VIDEO: Meet the man behind the NPR sting
——–
NPR Ombudsman Alicia Shepard on the newsroom's reaction to the undercover sting:
"The anger there is so palpable, and the anger at management and just how this has tarred the people who, like Susan Stamberg, who have been there for 35-plus years."
EMBEDDABLE VIDEO: The meltdown at NPR: What happens now?
A full transcript of today's Reliable Sources can be found here.  More highlights from the program are after the jump.
Radio host Callie Crossley on the media's unqualified warnings of a Japanese nuclear meltdown:
"I'm scared to death for those people and for the rest of us, and I thought that was extremely irresponsible."
——–
Blogger Jeff Jarvis on the role of social media networks in the Japan disaster:
"We can't wait for correspondents to be in the field anymore. Now we find people who are there, and that is our link to the world."
——–
Dan Balz on the late David Broder and his practice of knocking on doors to interview voters:
"David didn't want to be in the echo chamber.  David wanted to hear from real people."