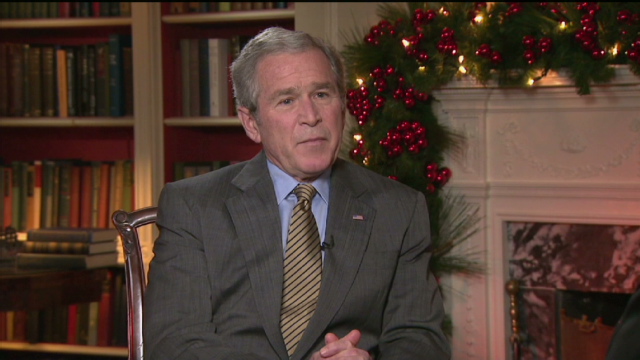 State of the Union with Candy Crowley
November 10th, 2010
Candy Crowley to interview President George W. Bush, Jeb Bush
President George W. Bush will sit down with CNN anchor and chief political correspondent Candy Crowley in one of the few interviews he has granted since leaving the White House. Bush: Two Years Later: A Special Edition of State of the Union with Candy Crowley will air during a one-hour prime time special on Sunday, Nov. 14 at 8 p.m. and 11 p.m. ET.
In December 2008, Crowley conducted one of President Bush's last interviews before he left the White House. She will check in with the former president two years later on the struggling U.S. economy, the ongoing wars in Iraq and Afghanistan and his new book, "Decision Points." Former Florida Governor Jeb Bush will join his brother in the second half of the interview to discuss their father, their upbringing and the current political landscape.  
State of the Union with Candy Crowley airs Sundays at 9 a.m. and noon ET. This Sunday, Nov. 14, correspondent Joe Johns will act as substitute anchor during the regularly scheduled program while Crowley is on assignment in Miami for the prime time special. Tom Bettag serves as the program's senior executive producer.