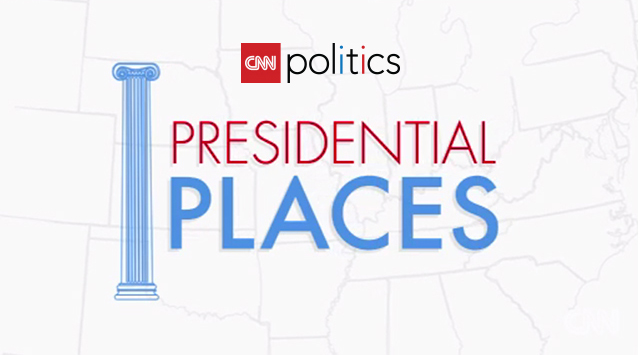 CNN Politics
September 14th, 2015
CNN Politics Debuts 'Presidential Places'
As the 2016 presidential campaign shifts into high gear, the Republican contenders will gather this Wednesday, September 16th at the Reagan Presidential Library for their second debate, hosted by CNN. On top of the high-octane exchanges we see play out in the battle for the White House, this campaign also offers an opportunity to look backwards — a chance to explore stories of past leaders and the places that defined them.
Which is why CNN debuted a new weekly series, Presidential Places, to tell the stories of past presidents and the places they loved the most.
From President Reagan's beloved California ranch to President Washington's Mount Vernon, tune in over the next five weeks for a look back through history and a look into the lives of some of America's most iconic presidents.