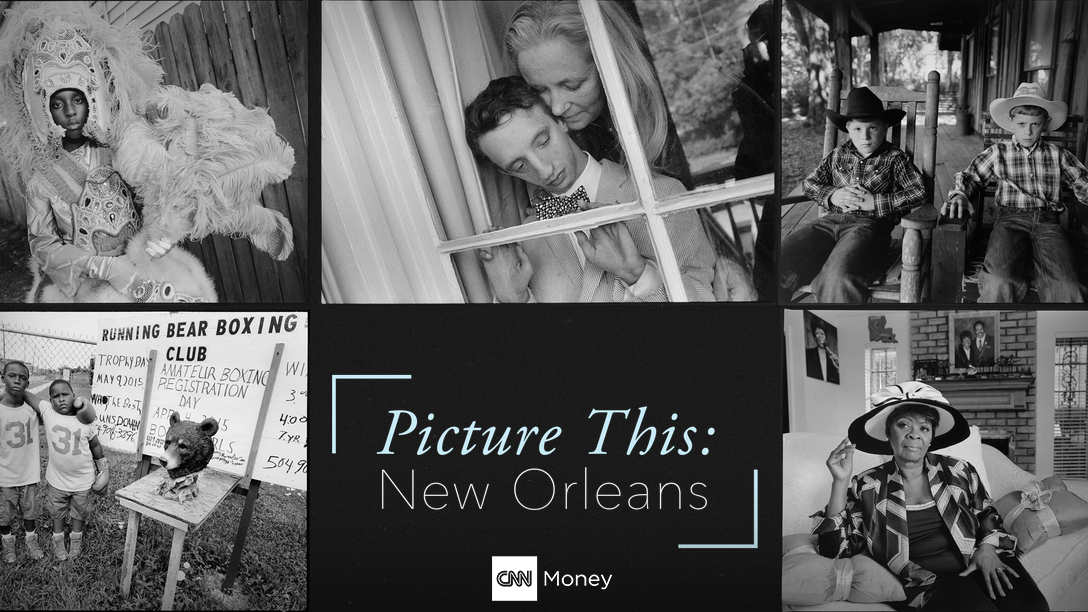 CNN Photos
August 17th, 2015
CNNMoney Proudly Presents – Picture This: New Orleans
CNNMoney and CNN Photos are proud to present Picture This: New Orleans, featuring the work of renowned photographer Mary Ellen Mark (1940–2015). This multimedia photo and video presentation visually tells the story of New Orleans 10 years after it was ravaged by Hurricane Katrina. 
Mark's photos, commissioned exclusively for CNNMoney, bring to life the rebirth and resilience of the people at the heart of this tale. Her beautiful images capture never before told stories, like that of Sam and Ben who were once frozen embryos locked in a hospital that lost power in the hurricane. Under Louisiana law, these embryos were considered babies and substantial efforts were made to save the children. Years later, these eight-year-old boys and their parents tell their story. 
Other survivors explain their journey back to the Lower Ninth Ward, the heartbreaking tales of abandoned pets and homes in the chaos, and efforts to revive the community from locals like New Orleans Saints' Quarterback Drew Brees in this innovative display of visual storytelling.
A month after Mark returned from New Orleans to shoot the project, she passed away. This is her final assignment.
Concurrently, CNN and the International Center of Photography are presenting Picture This: New Orleans at Governors Island in New York City. The exhibit featuring Mark's photos is open to the public Saturdays and Sundays, 11:00AM-5:30PM through September 27, 2015.
Explore Picture This: New Orleans exclusively on CNNMoney and tune in to CNN as we reflect on the 10th Anniversary of Hurricane Katrina.