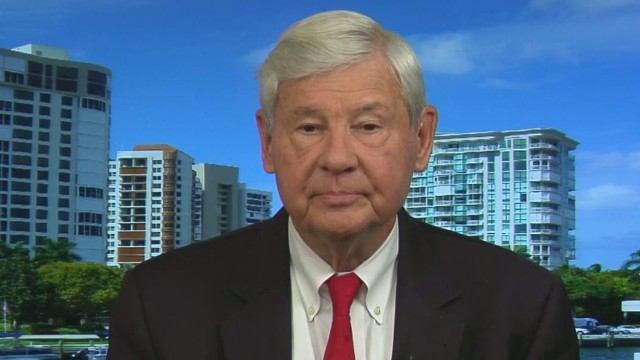 CNN
December 13th, 2014
On CNN's Smerconish: Fmr Sen. Bob Graham says he was never briefed on use of EITs by CIA, despite claims
On today's Smerconish, Former Chairman of the Senate Select Committee on Intelligence Senator Bob Graham spoke about the Senate C.I.A. Torture Report.
According to the Report, the C.I.A. claims that then Committee Chairman Bob Graham and Vice Chairman Richard Shelby, and staff directors, received a briefing on EIT's on September 27, 2002.
When asked by host Michael what he was told about the EIT program while he was Chairman, Graham said:  "On the one day where there was a briefing, I saw in my notes that there were people at the briefing who were not cleared to a security level that they would have been briefed on a topic as sensitive as enhanced interrogation.  So I think that confirmed in my mind that I was never briefed on the use of this new technique by the CIA."
Smerconish airs Saturdays at 9 am ET and replays at 6 pm ET.