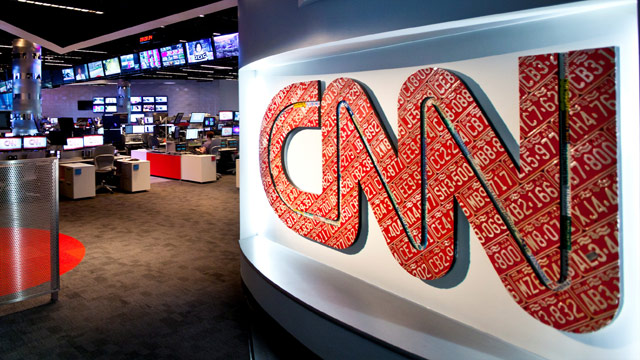 CNNI Press Releases
October 16th, 2014
New Global Survey Ranks CNN As Top International News Brand
Global independent study reaffirms CNN's #1 position in TV and digital across Europe, Middle East, Africa, Asia and Latin America
The latest IPSOS Affluent Global survey reaffirms CNN as the leading international news brand, reaching an unrivaled four out of 10 upscale consumers and decision-makers in Europe, Middle East, Africa, Asia and Latin America.
This huge scale of an affluent international audience is larger than all news competitors in every metric across TV and digital platforms.
"In what has been an incredible period for global news, CNN's journalists have been ahead of the competition in reporting a long run of remarkable stories," said Jeff Zucker, President of CNN Worldwide. "These figures show that in all corners of the globe people are coming to CNN more than any other news organization to understand important stories that are defining and shaping our world. This is a huge endorsement from our worldwide audience that when CNN goes there, the eyes of the world follow."
Every month, CNN reaches 40% of the international upscale population via TV and digital platforms* – this is well ahead of BBC (29%), CNBC (14%), Bloomberg (11%) and Al Jazeera (11%).
"These results confirm CNN as the go-to news provider by a clear margin at a time when consumers have more choice than ever," said Tony Maddox, Executive Vice President and Managing Director of CNN International. "This is a tremendous tribute to the outstanding reporting that we've delivered across all our platforms during an exceptionally demanding news cycle. Our commitment to being wherever the story is continues to pay real dividends when it comes to connecting with global audiences looking for first-class reporting anytime, anywhere."
On TV, CNN is most watched international news channel for monthly (34%), weekly (19%) and daily (5%) reach. This is far ahead of the reach of other news channels' TV reach – BBC (23% monthly, 13% weekly, 4% daily), Sky (21%, 13%, 5%), CNBC (10%, 5%, 1%), Al Jazeera (9%, 5%, 2%) and Bloomberg (8%, 4%, 1%)**.
CNN's leadership extends to digital, where CNN takes number one spot ahead of all news and entertainment brands with 14% monthly reach. This compares to National Geographic (11%), BBC (11%), Discovery (9%), Bloomberg (5%), CNBC (5%) and Al Jazeera (3%)***. The IPSOS Affluent Global findings follow CNN registering a global digital audience of 99 million Unique Visitors in comScore's August data – over 25 million ahead of the BBC (73 million)****.
In addition, CNN has been named the number one international news brand according to the latest IPSOS Affluent Survey Asia Pacific, also released today, reaching an unrivalled one in three upscale consumers in the region*****.
"What is commonly referred to as the "CNN effect" is our ability to deliver non-partisan, objective reporting from all corners of the world quicker and in more detail than anyone else," said Rani R. Raad, Chief Commercial Officer, CNN International. "It's this effect that connects with our consumers on TV, mobile, digital and social platforms making CNN the worldwide news leader it is today. These latest survey results are testament to CNN's credibility, best-in-class journalism, speed of getting to a story and the intelligence and insight of our reporting."
###
*The IPSOS Affluent Global survey defines digital platforms as those accessible via pc/laptop, mobile (app or website) or tablet app. The CNN platforms included in this figure include CNN International and CNN en Español (TV), and CNN.com, CNN Money, CNN Arabic and CNN en Español (online).
** CNN: CNN International and CNN en Español; BBC: BBC World News and BBC Arabic; Al Jazeera: Al Jazeera English and Al Jazeera Arabic
*** CNN Digital: CNN.com, CNN Arabic, CNN Money and CNN en Español; BBC Digital: BBC (international), BBC Afrique, BBC Arabic, BBC Mundo, BBC (TUR), BBC (RUS) and BBC Brasil; Al Jazeera Digital (not measured in APAC): Al Jazeera English and Al Jazeera Arabic
**** comScore MMX, August 2014, Worldwide data, comparing CNN Network and BBC figures. Use of data verified by comScore.
***** Ipsos Affluent Survey Asia Pacific, Q3 2013 – Q2 2014 shows every month CNN is consumed by 34% of the region's affluent audience across all platforms, which is 40% more than the next largest news brand (BBC World News 24%) and twice as many as the third-placed brand (CNBC 16%).
About IPSOS:
Ipsos is a research agency that generates insights which enable organizations to develop successful brand, product and customer strategies. We are the third-largest market research business in the world with offices in over 80 different countries. With our Amsterdam office you have access to an exceptionally strong global research organization that continually innovates itself. Our researchers know exactly how to use all available resources to increase your success. For more information, please visit www.ipsos-nederland.nl or www.ipsos.com.
About CNN International
CNN's portfolio of news and information services is available in five different languages across all major TV, internet and mobile platforms reaching more than 380 million households around the globe. CNN International, awarded "News Channel of the Year" by the Royal Television Society in 2013 and 2014, is the number one international TV news channel according to all major media surveys across Europe, the Middle East and Africa, the Asia Pacific region and Latin America. The CNN digital network is consistently one of the top news and current affairs destination on the web. CNN has 42 editorial offices and more than 1,100 affiliates worldwide through CNN Newsource. CNN International is part of Turner Broadcasting System, Inc., a Time Warner company.