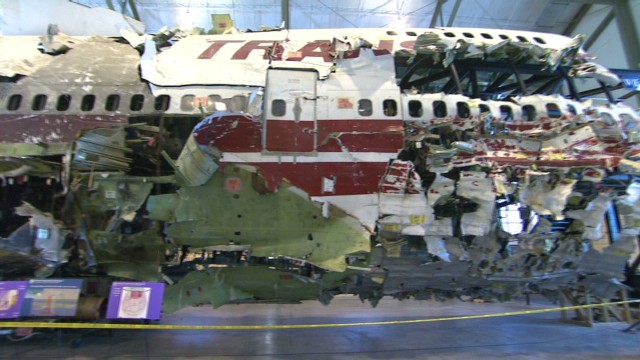 Anderson Cooper
July 9th, 2014
Witnessed: The Crash of TWA Flight 800 will air on CNN July 15 at 9pm ET
Eighteen years ago, TWA Flight 800 exploded in the sky over the shores of Long Island, New York, shortly after taking off. Bound for Paris, 230 people were on board and no one survived.
The suspicion of terrorism was almost immediate as many eye-witnesses described a streak of light heading towards the plane before it blew up. In the weeks, months and then years afterwards, the biggest and most intense investigation in aviation history at the time, ensued.
Eventually, the U.S. government offered their best explanation for what happened to TWA Flight 800 but to this day, many still question if they got it right.
CNN Special Report: Witnessed: The Crash of TWA Flight 800 reconstructs the events that unfolded on that fateful day and the four year investigation that followed it by speaking with eyewitnesses, investigators and family members. The special includes interviews with Leon Panetta, James Kallstrom, head of the FBI's TWA Flight 800 investigation and Joe Lychner who lost his wife and two daughters on the flight.
CNN Special Report: Witnessed: The Crash of TWA Flight 800 will air on July 15 at 9pm ET on CNN
The special will re-air on Tuesday at 12am and on Sunday, July 20 at 7pm ET. The hour will also air on CNN international on Thursday, July 17 at 10pm ET.